2012-06-27
Dear Friends,
Namaste, Tashidelek and warm greetings from Nepal.
As always, much has been happening in Nepal and the Himalaya since I last wrote to you all. I have listed the topics below for your convenience
Summary of the Climbing Season
Summit reports of Asian Trekking's Spring Expedition
Summary of our Mt. Everest Cleaning Campaign of 2012- "Cash ForTrash"
A new world record of the oldest female Mt. Everest Summiteer
Upcoming Expeditions in Autumn/Fall 2012
The Great Himalayan Trail- Apa and Dawa Steven's historic walk acrossNepal in 99 Day
Dawa Steven received the first ever WWF International President's Award
Past events of this year
Summary Of Climbing Season (Spring 2012):
The Spring Climbing Season had been tough due to the difficult weatherconditions this year, mainly the lack of snow on our mountains. Nevertheless, wehad a busy and very successful mountaineering season in Nepal as well as onthe Tibet expeditions.
In this newsletter, I am delighted to share with you the stories and events ofthis Climbing Season. It is also gives me great pleasure to share with you someimportant news from the mountaineering arena such as accomplishments,felicitations, festivals and celebrations, plus upcoming events in the calendar.
I am also excited to inform you that I have been doing a lot of research toinvestigate how many number of summits and how many individuals (somehaving summited more than once) have summited Everest through history,records and remarkable climbs in this climbing season, summarize theHimalayan mountaineering industry and calculation to investigate what theeconomic and financial contributions the mountaineering industry has had onNepal in this past spring climbing season. I will be posting this information ina separate email very soon. I will also post this information on our website www.Asian-trekking.com.
Asian Trekking's Spring Exp.2012 Summit Reports:
Eco Everest Exp. Spring 2012:
This is the fifth year that Asian Trekking has successfully organized the Eco Everest Expedition giving continuity to its philosophy of climbing in an eco-sensitive manner.
There were 15 Climbing Members consisting of 3 Americans, 6 Indians, 2 German, 1 Danish, 1 Czech, 1 Canadian and 1 Georgian.1 General leader, 2 BC Manager, Sirdar, 20 high Altitude Climbing Sherpas, 2 BC cooks, 5 cook assistance, 3 camp II cook and cook assistance.
On 19th May, Asian Trekking's Eco Everest Expedition Spring 2012 High Altitude Sherpas and members, Kapil from India summitted at 9:45 am with Nima Kancha Sherpa1. Also Sirdar Naga Dorje Sherpa summited at 9:45 am. Dr. Naim Logic from Bosnia-Herzegovina summitted at 9:55 am with Nima Kanchha Sherpa 2 and Aarita Sherpa. Dr.Naim Logic is the first Mt.Everest Summiteer from Bosnia-Herzgovina.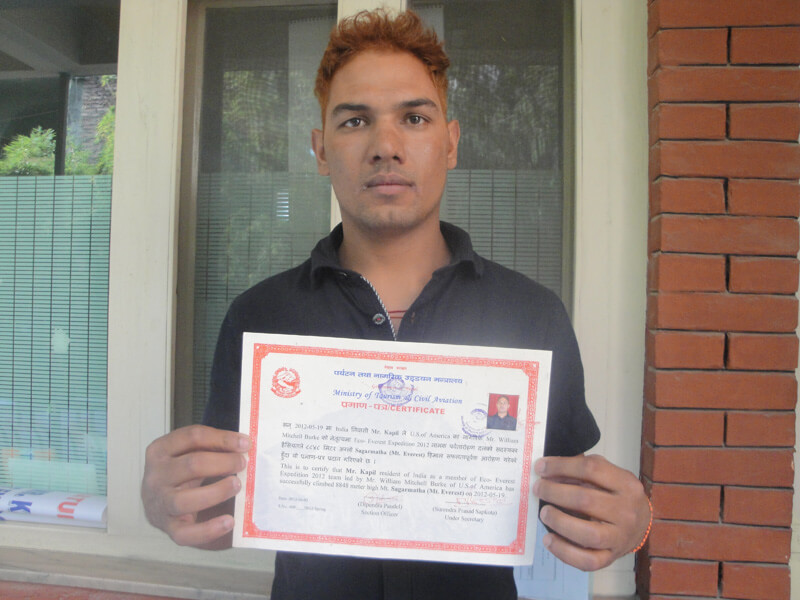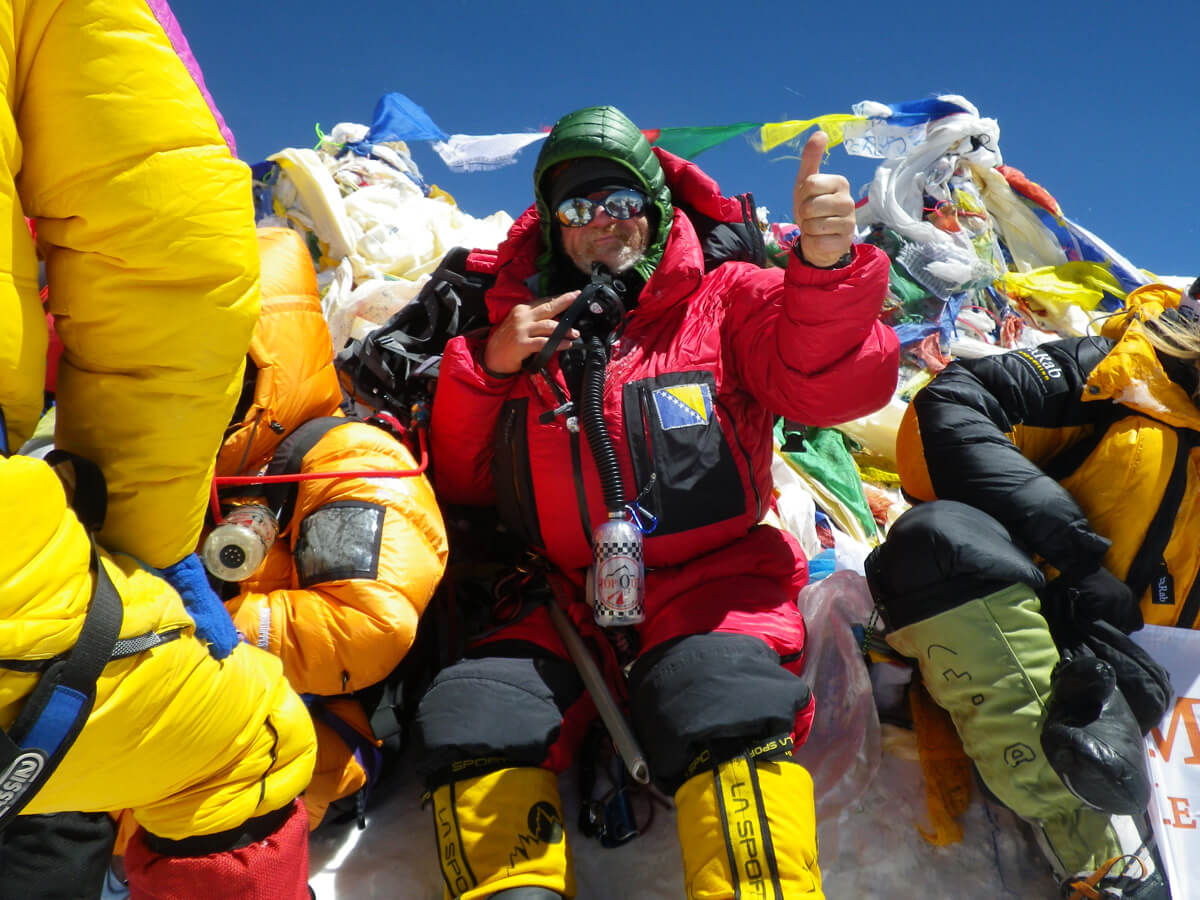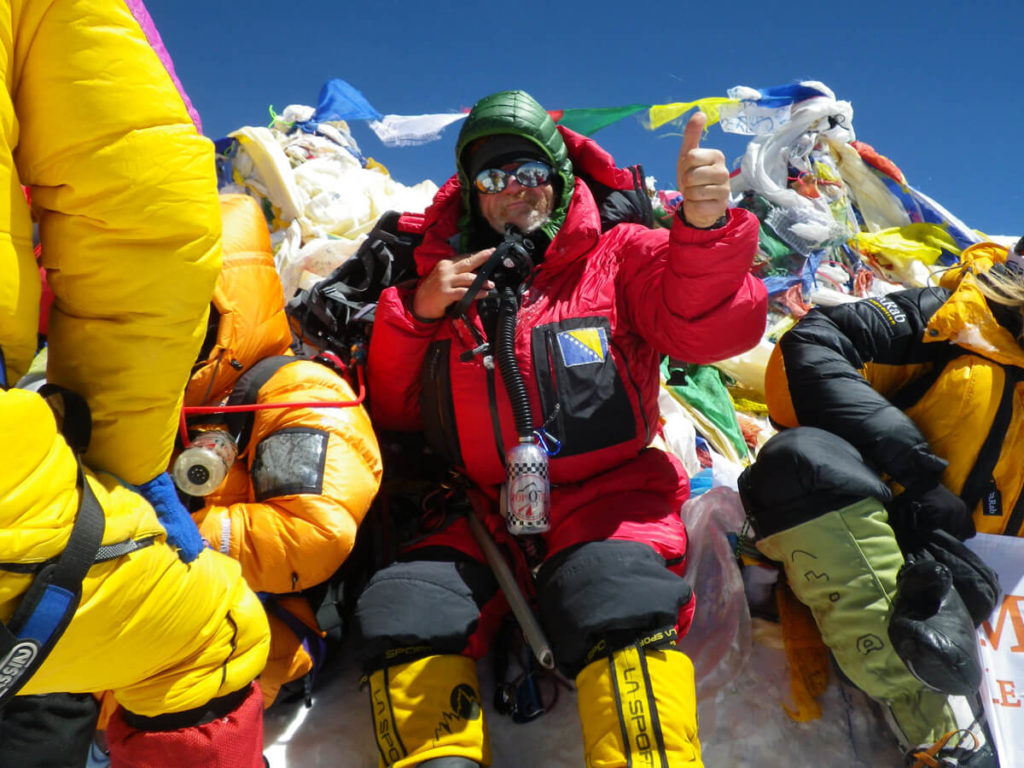 Georgian Parliamentarian and President of International Mountaineers Asssociation Gia Tortladze also summited on 19th May at 11:05am with Kami Tshering Sherpa. This is Gia's 3rd time on the top of Mt. Everest and the 9th summit on an 8000m peak.Similarly on the same day, Dr. Eberhard Schaaf summitted at 11:05 AM with Pasang Temba and Pemba Sherpa. Jan Morava summitted at 1:00 PM with Pasang Tharke Sherpa. Vit Morava summitted at 1 pm with Pasang Rita Sherpa.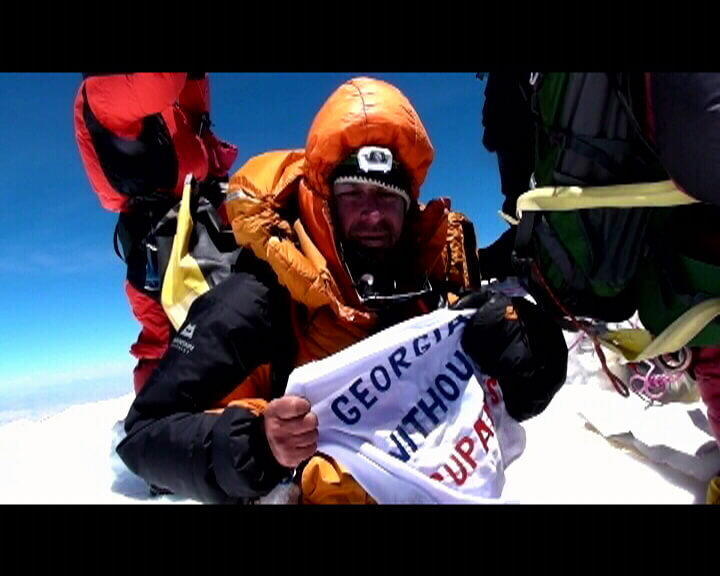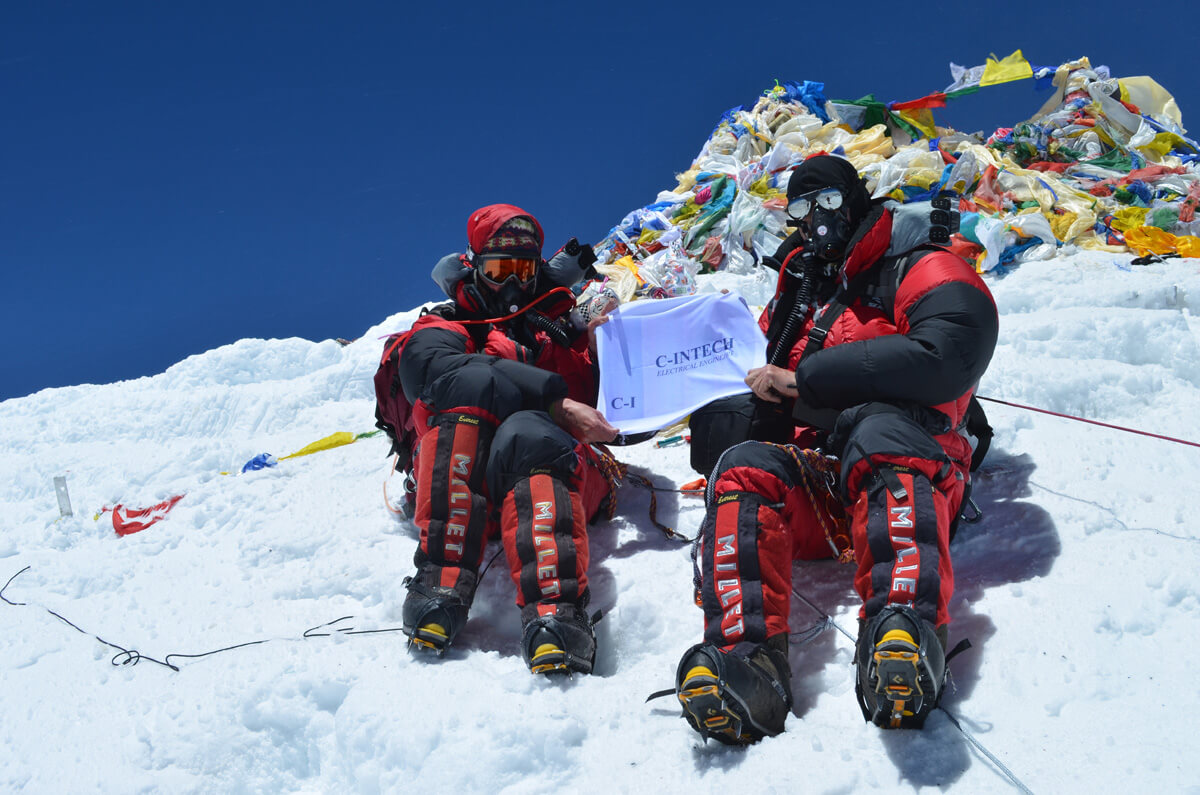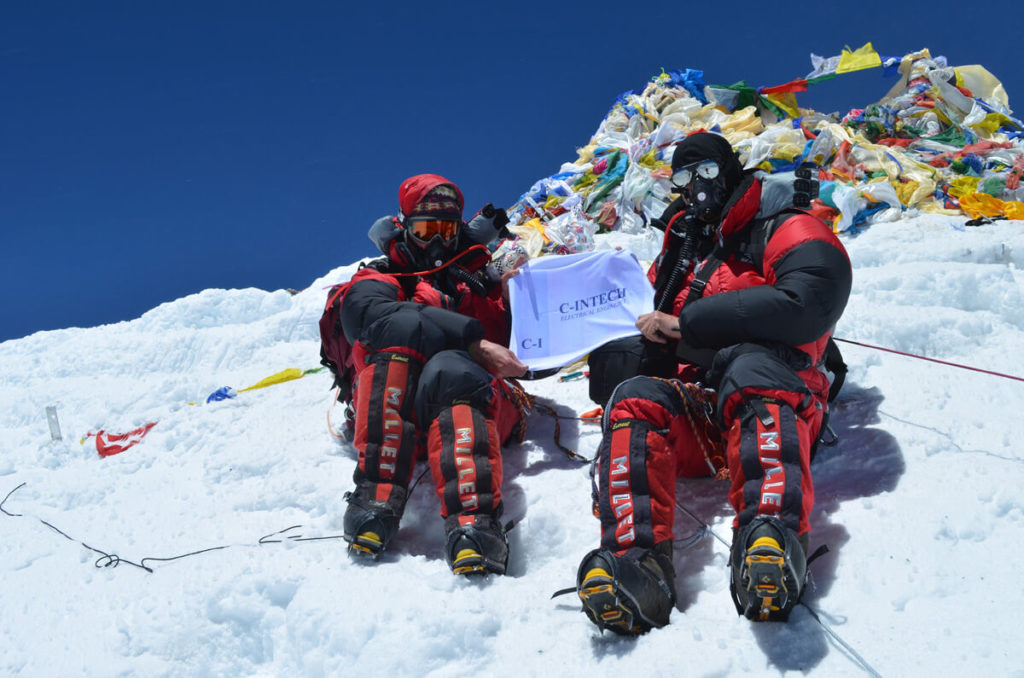 Tragically Dr. Schaaf collapsed near the South Summit on his descent. HisSherpas attempted to help him down but he was completely unresponsive. Theyfinally abandoned hope for Dr. Schaaf and returned down as the day becamelate and weather deteriorated. After assessing the symptoms, HRA doctorsbelieve the most likely cause of death to have been Cerebral Edema. AsianTrekking's thoughts are with the family and we are glad to help in building thememorial for Dr. Schaaf.
The second summit record was made on 26 May. by Asian Trekking's Eco Everest Expedition Spring 2012 HAS and members Lovraj Dharmashaktu of India, Tenzing Dorje Sherpa, Sonam Bhote reached summit at 4:40 am. Rajendra Singh Pal of India and Nawangle reached summit at 4:40 am. Meghlal Mahato of India and Sonam Tshering and Kalden Sherpa and Binita Soren of India summited at 6:50 am.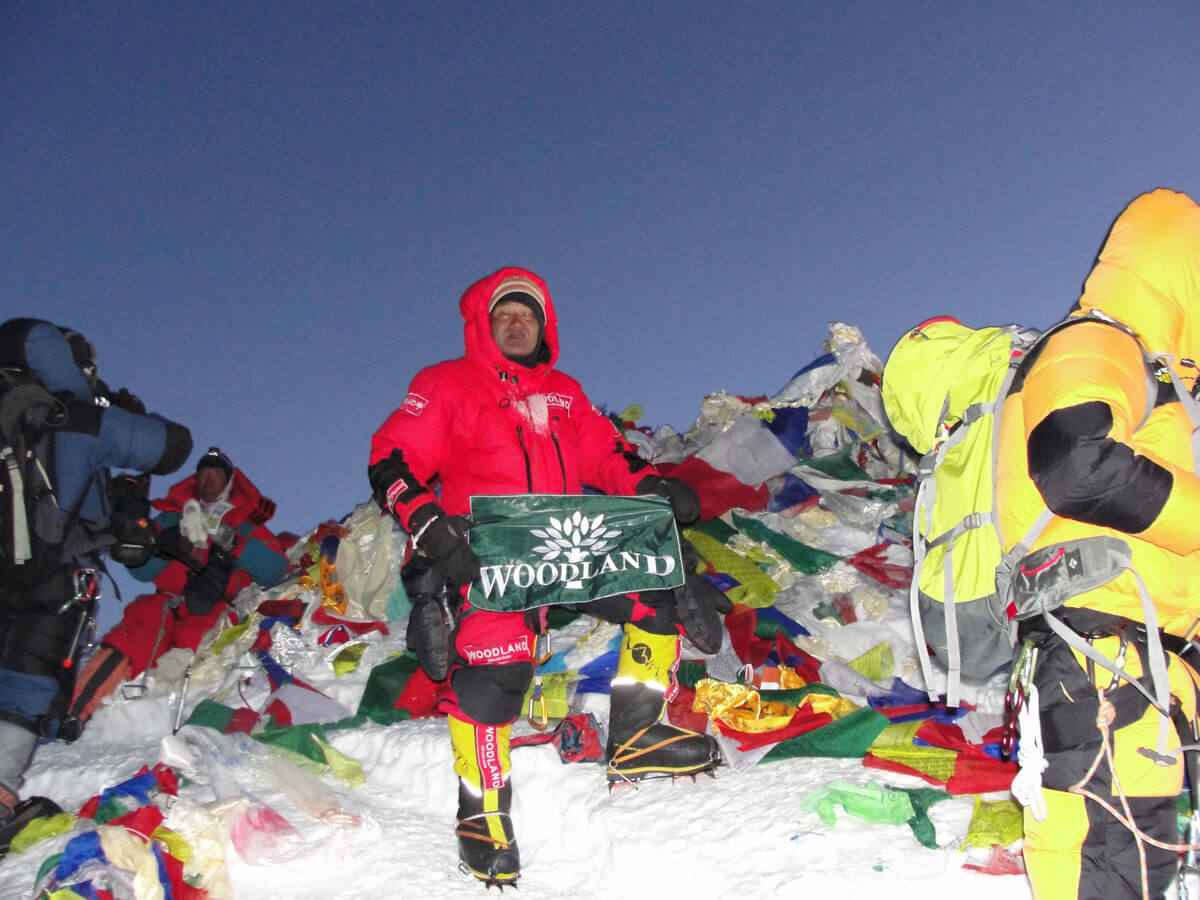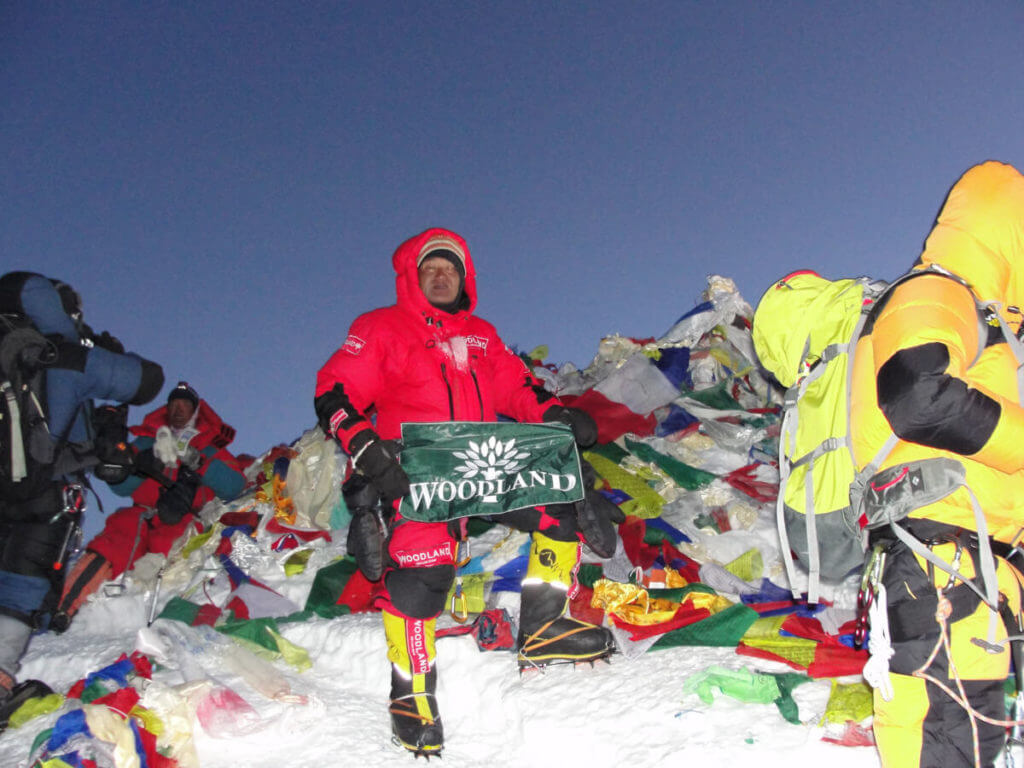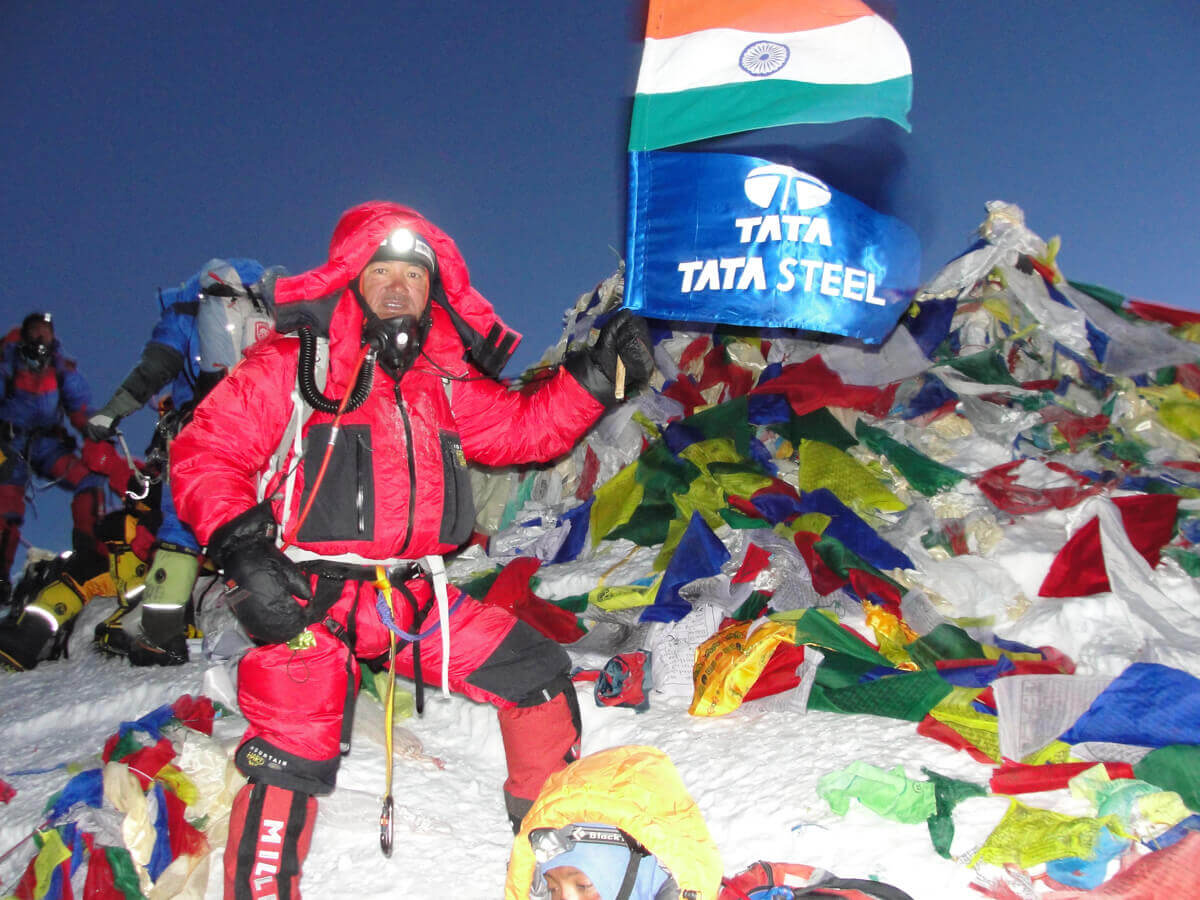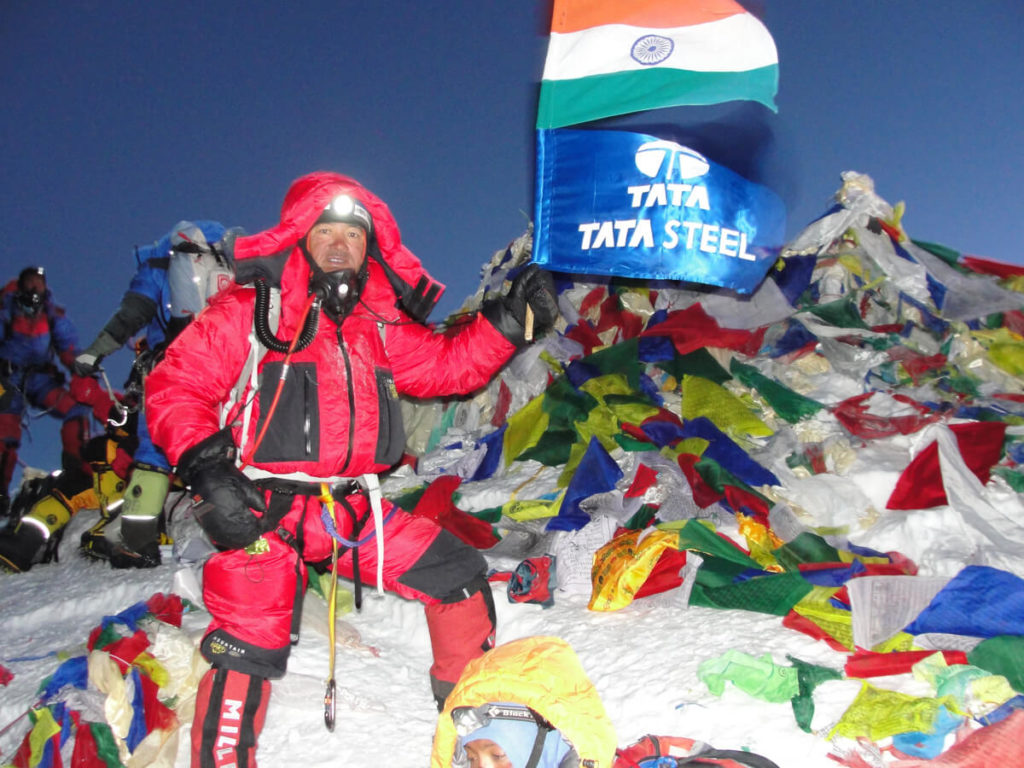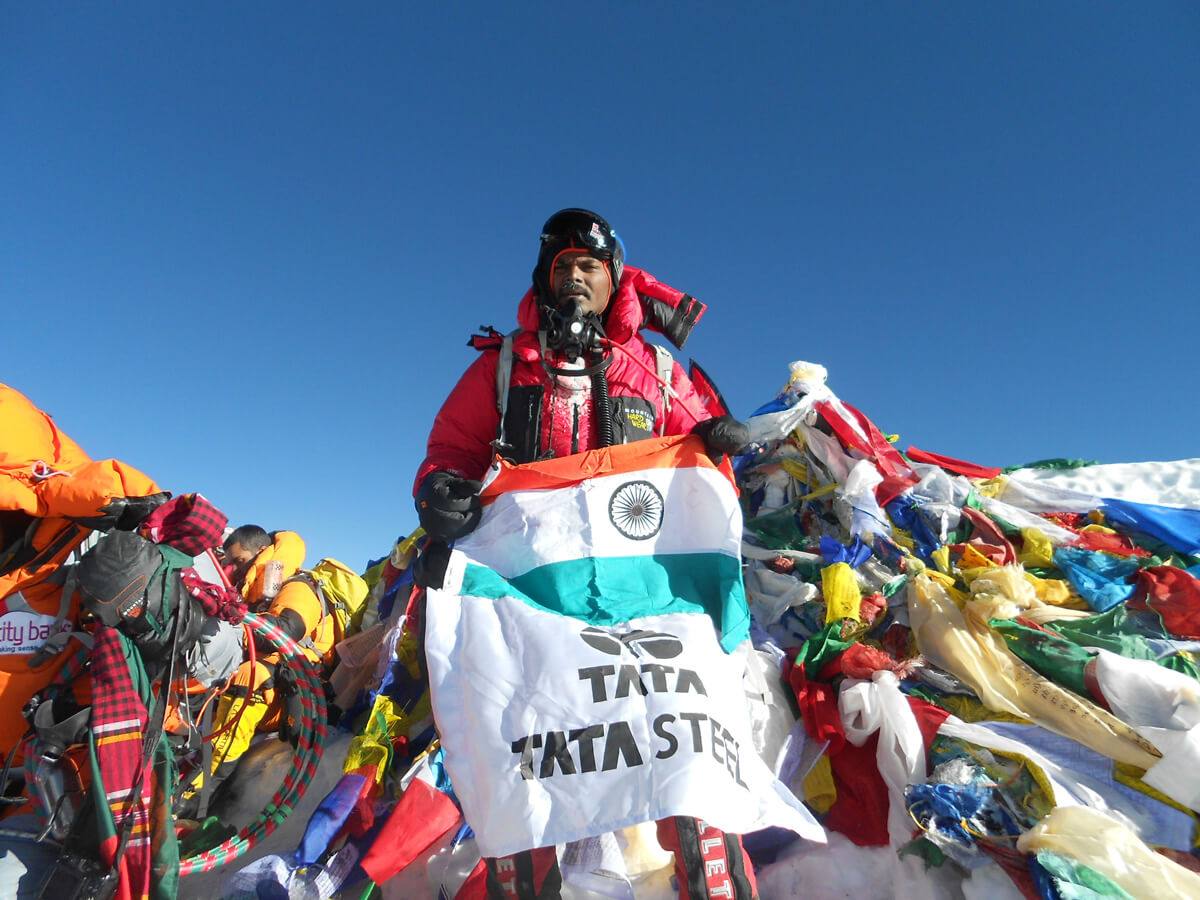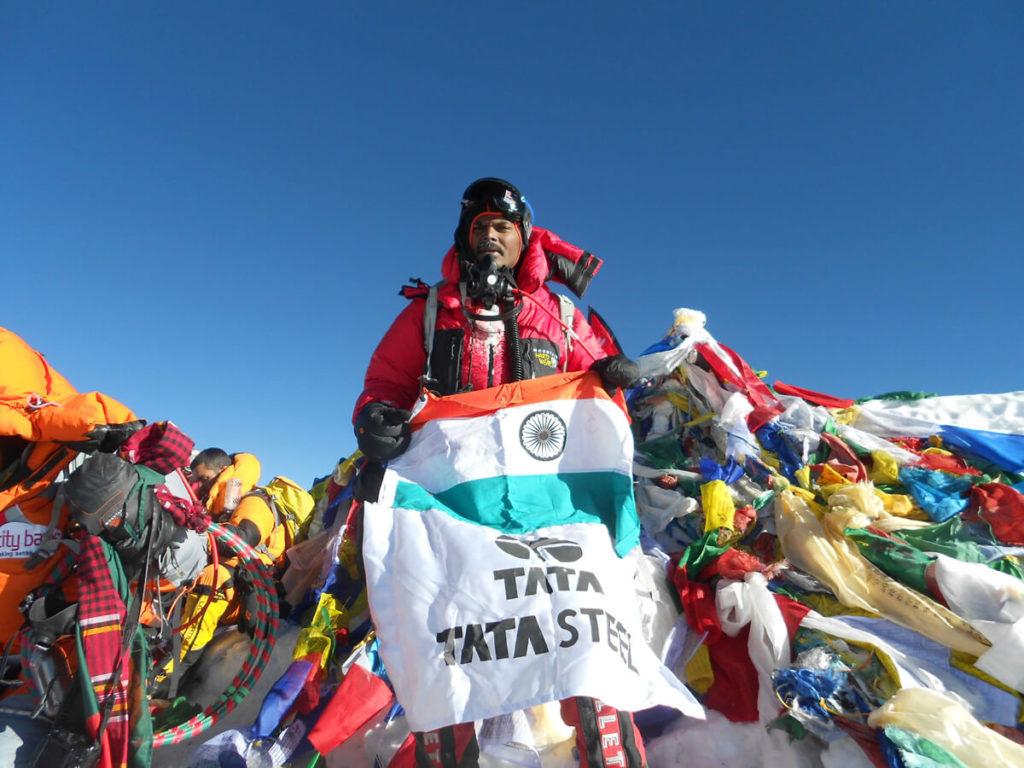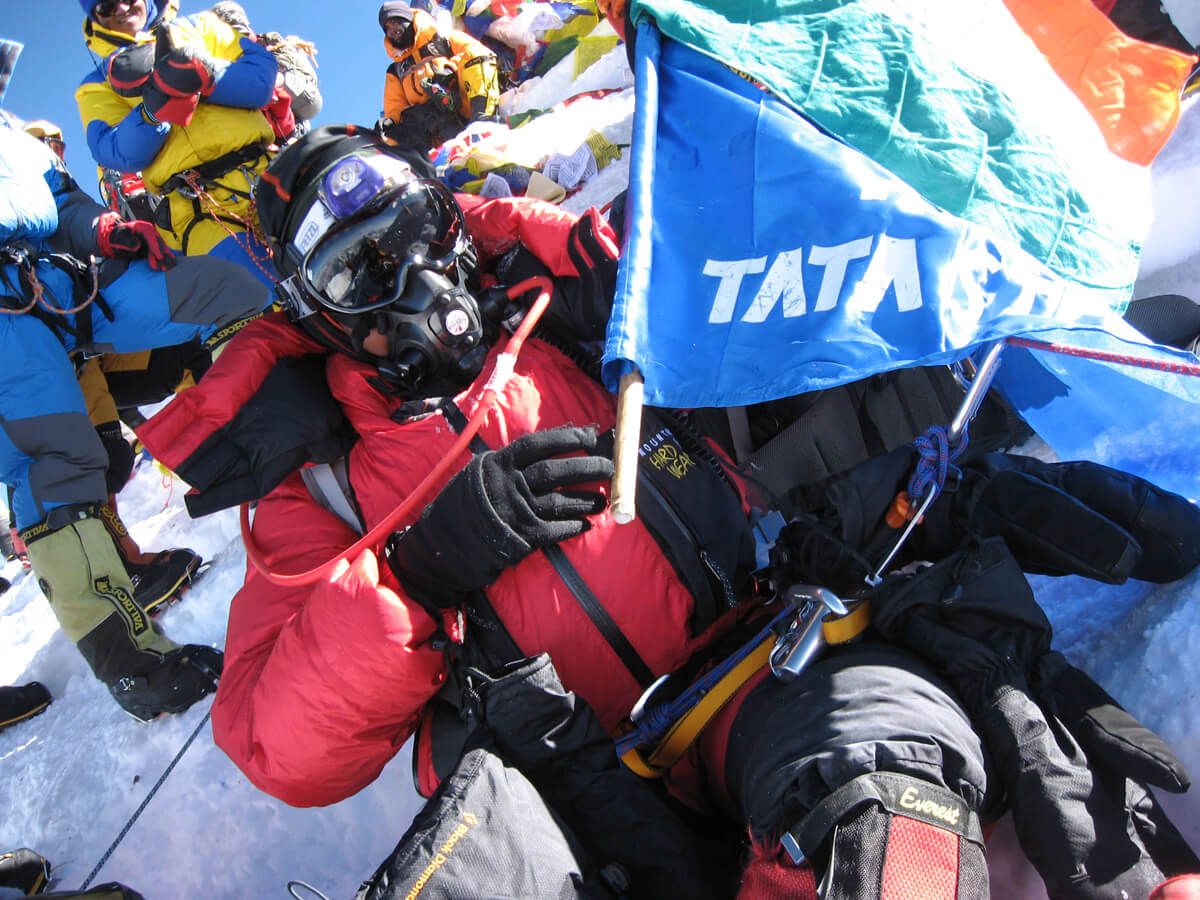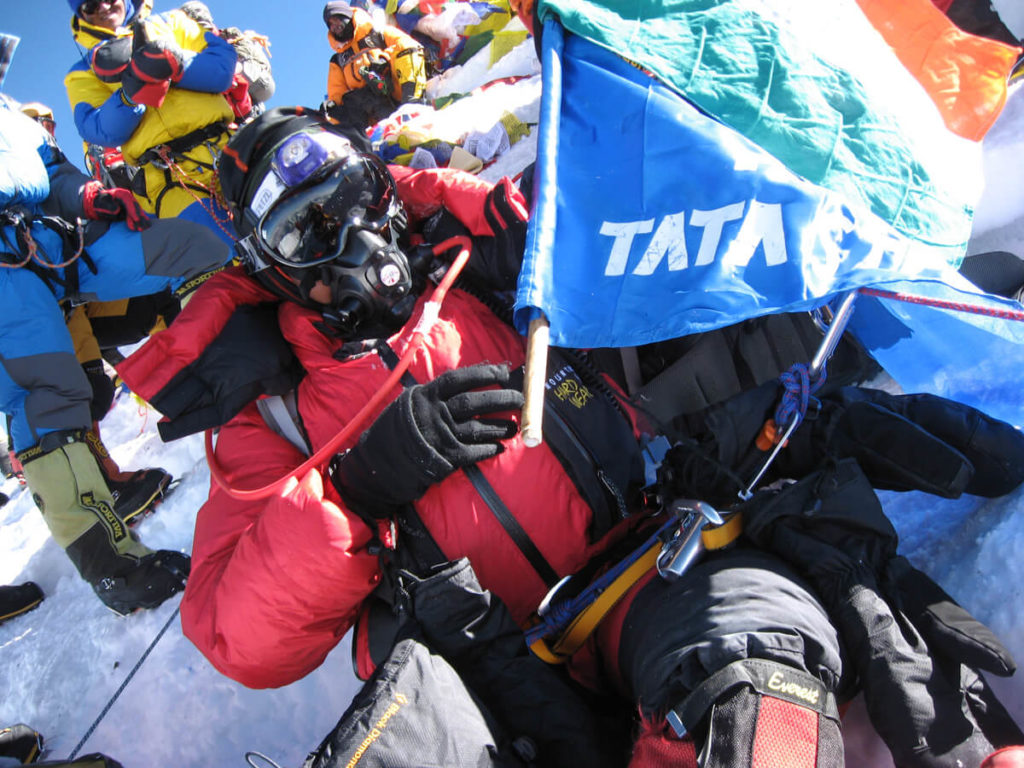 "Cash For Trash" Program:
Since 2008, Eco Everest Expedition has brought down more than 14,500 kilos of old garbage from Mt. Everest for proper disposal and more than 600 kilos of human waste produced by the expedition itself. Also five died bodies recovered and brought down from the mountain for a dignified burial and funeral.
As in previous year this year also Eco Everest Expedition will continue its initiative of cleaning Mt. Everest under the program "Cash for Trash" by cleaning old garbage and all human waste produced on the mountain down to base camp for proper disposal . The main sponsors of this year's "Cash for Trash" are Asian Trekking, The North Face and Xpress Money.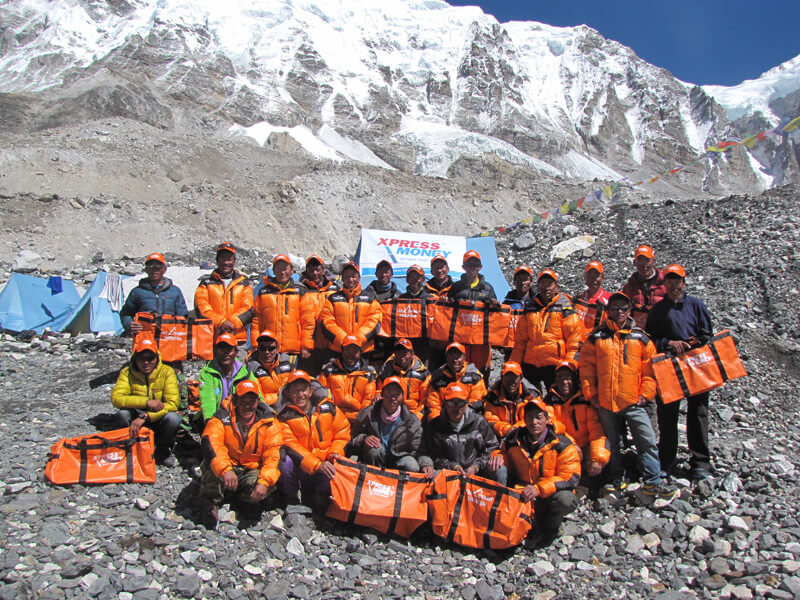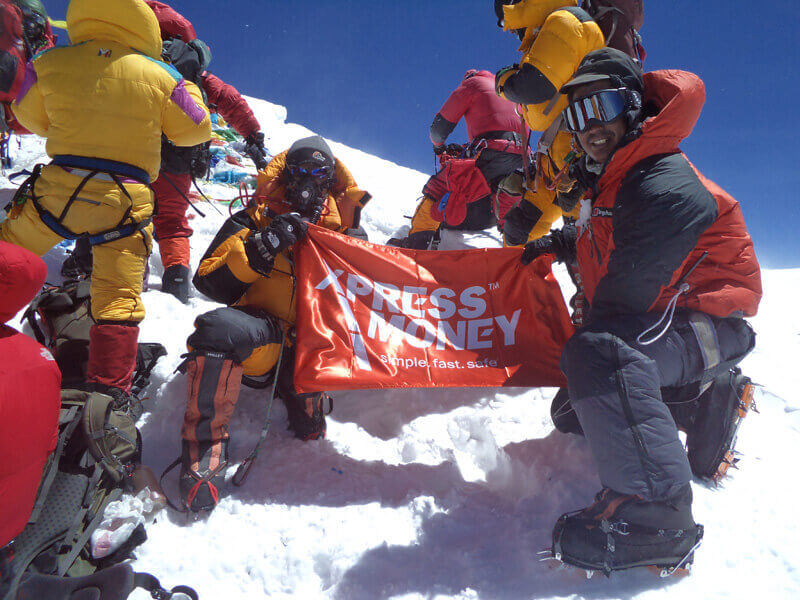 International Everest Expedition (Tibet Side) World Record Of Ms. Tamae Watanabe:
Ms. Tamae Watanbe of Japan summited Mt. Everest (8848m) on 19th May 2012 with Asian Trekking's International Everest Expedition Spring 2012 from North Side. Ms. Watanabe; who holds the record of the oldest woman Mt. Everest Summitter broke her own record after 10 years at the age of 73 years 180 days. She has summitted Mt. Everest in 2002 at the age of 63. This is her 6th summit of 8000m peaks.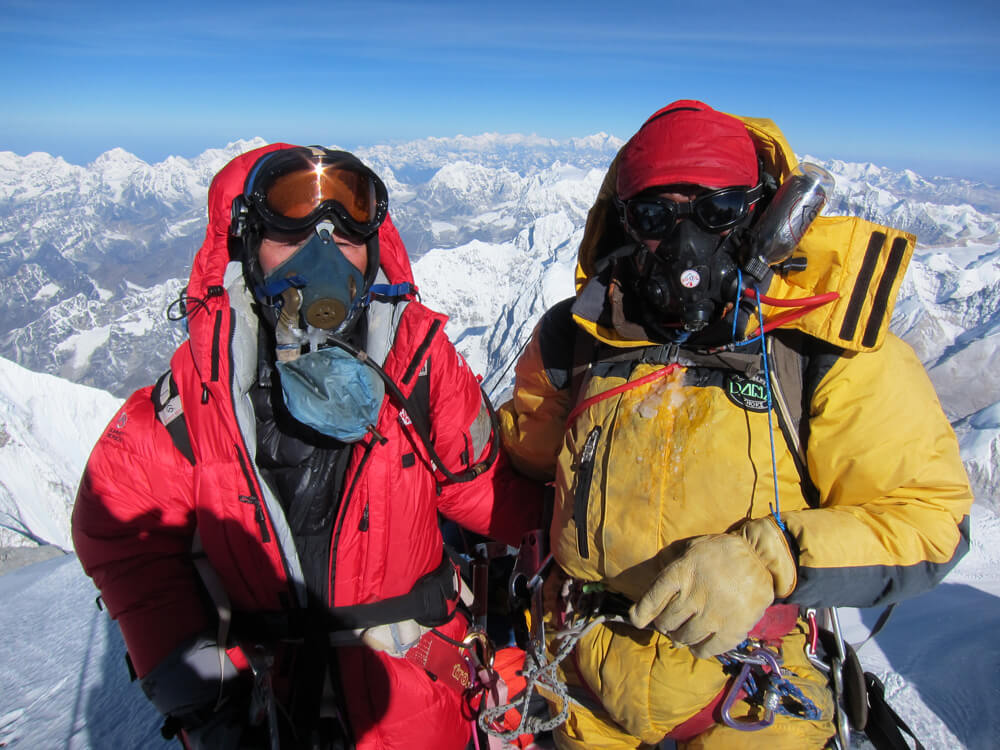 Asian Trekking's Trekking Report:
Canadian Rotarian Base Camp Trek:
Canadian Rotarian Club Group of 36 members led by Rotarian Mr.Karl Herzog successfully accomplished their trek to Mt. Everest Base Camp (5350m) and Kalapathar Trek (5550m) from April 16th to May 2nd, 2012. Mr.Lhakpa Nuru Sherpa was the head trekking guide.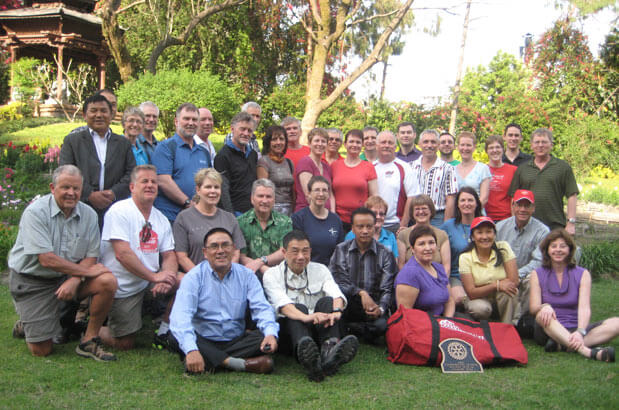 CTMA Base Camp Trek:
Chinese Taipei Mountaineering Association (CTMA) Group of 22 pax led by Mr. Vincent Lin, General Secretary of CTMA successfully completed their trek to Mt.Everest Base Camp (5350m) and Kalapathar Trek (5550m) from 22nd April to 3rd May 2012 and returned back to their home country. Mr. Pasang Tshering Sherpa was the head trekking guide.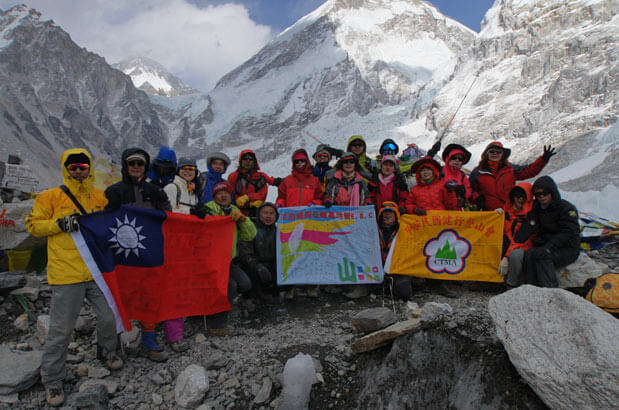 Upcoming Expeditions Of Asian Trekking:
Dream Everest Expedition Autumn 2012: 21st August 2012 to 18th October 2012
International Mt.Dhaulagiri Expedition: 5th September 2012 to 23rd October 2012
Mt. Manaslu Expedition Autumn 2012: 2nd September 2012 to 20th October 2012
Mt. Amadablam Expedition Autumn 2012: 3rd October 2012 to 1st November 2012, 15th October 2012 to 13th November 2012, 25th October 2012 to 23rd November 2012
Mt. Cho-Oyu Expedition Autumn 2012: 1st September 2012 to 12th October 2012
Successful Completion Of The Historic Great Himalayan Trail –Climate Smart Celebrity Trek:
Apa Sherpa, Dawa Steven Sherpa and their team members have completed themammoth Great Himalaya Trail in 99 days in a bid to raise awareness about theadverse impacts of climate change in the Himalaya and to help build it as theworld's first climate smart trail. They ascended an accumulated total of 84,611mas they walked across the country, which is equivalent to climbing from sea levelto the top of Mt. Everest 9.5 times. The Great Himalayan Trail is a combination ofmountain and hill trails along the length of the Himalaya, allowing the traveler toexperience the most spectacular locationsin the world.
Amongst the many fantastic location, Dawa Steven's highlights along the trailare the forest of gigantic juniper trees in Kanchanjunga region, the rich heritageand history of trans-himalayan traders in the lower Makalu Section and ArunValley, the rugged and remote Tashi Lapsa Pass, the jaw-dropping scenic viewsof Thinsangla Pass and Jaljala pass, the torquoise blue of Phoksundo Lake, thealpine mists over Rara lake, the weird and wonderful culture and architectureof the Karnali region and of course the sight of 9 of the 10 highest mountains inthe world. We are currently building trekking programs and itineraries for eachof these areas. We will more than happy to share these with you if anyone isinterested.
Dawa Steven Sherpa Honoured With WWF International President's Award:
I am pleased to share with you that my son Dawa Steven Sherpa has been awarded the first ever "WWF International President's Award." The new WWF International President's Award has been created to acknowledge and encourage outstanding achievements of young people under the age of 30 who are making strong and compelling contributions to nature conservation around the world.
He got this award during a special ceremony at global conservation organization WWF's Annual Conference in Rotterdam, the Netherlands. In the program Mr. Yolanda Kakabadse, WWF International president said that "It is my great pleasure to present this award to such an inspiring and exceptional young individual as Dawa Steven Sherpa-who has already inspired so many to take action to save the planet".·
I would like to heartily thank WWF for this recognition.
Past Events Earlier In This Year:
5th International Sagarmatha (Mt. Everest ) Day Celebration:
Since last 5 years the government of Nepal has started celebrating May 29 as International Mt. Everest (Sagarmatha) Day in memory of the first successful ascent of the highest peak of the world by Sir Edmund Hillary and Tenzing Norgey Sherpa on 29th May 1953. This year also it was celebrated with same grace. On the occasion of the International Mt. Everest Day, Nepal Tourism Board in coordination with the private sector felicitated people in mountaineering sector.
Apart from this, those who helped conserve the Khumbu region of its bio-diversity, were also honored. Similarly the national and international summiteers of Mt. Everest in 2012 were honored with medals and certificates. On this occasion my son Dawa Steven even gave many important suggestions for the betterment of mountaineering in front of large mass gathered at Nepal Tourism Board. The Tourism Minister and top level government officials were at the gathering. They assured that they would implement these suggestions before the next climbing season. Also William Burke, the oldest American Everest Summiteer addressed the gathering.
Namche Festival From 27th To 29th May 2012:
Namche Festival 2012 was held from 27th to 29th May, 2012 at Namche Bazaar in Everest Region. The inauguration of the festival coincided with the Fifth International Sagarmatha Day. The Festival featured cultural programs (folk dances, songs, masked dance etc. and showcased the rich cultural heritage of the Sherpas living in the Solu Khumbu region. The festival also provided a platform to raise public awareness on the adverse impact of climate change.
43rd Anniversary Celebration Of Chinese Taipei Mountaineering Association:
On the invitation of CTMA, NMA President Zimba Zangbu Sherpa and I attended the 43rd Anniversary Celebration of Chinese Taipei Mountaineering Association in Taipei on 2nd June 2012. It was a wonderful celebration attended by more than 300 climbers, environmentalist, mountain lovers and high ranking government officials. They organized trip to other parts of Taiwan for foreign delegate and it was remarkable trip. I express my sincere thanks and appreciation to CTMA and our Taiwanese friends for such excellent arrangements and hospitality.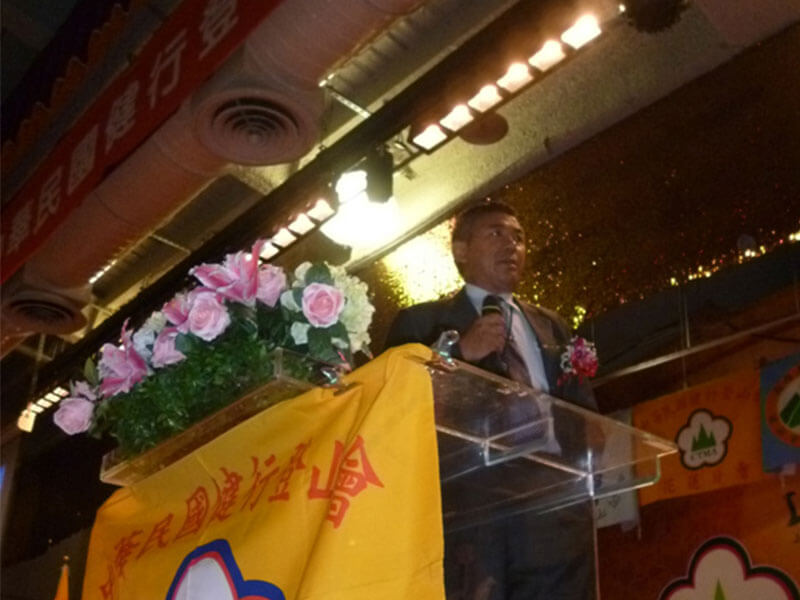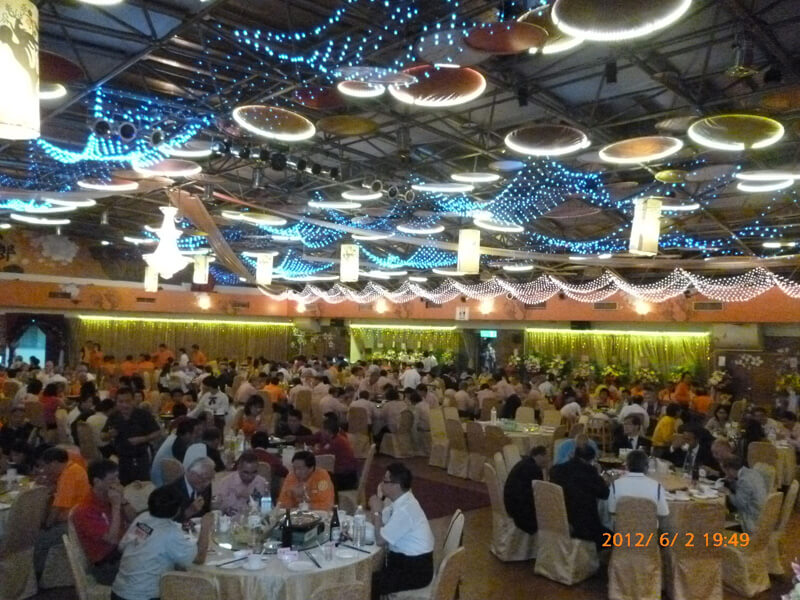 Finally, it is my pleasure to keep you all up to date as to our activities here in the Himalaya. If you have any questions please do let me know. I thank you for your support in the past and look forward to our cooperation in the future. Ang Tshering Sherpa
Chairman
Asian Trekking