"We have been filming in the Himalaya for over 20 years and demand the best. The team at Asian trekking delivered. From efficient logistics to on ground support the organization was superb. They understood the complexity of our requirements and worked effectively to overcome all the issues allowing us to do the job we had come to do."
Gerry Moffatt – National Geographic Expedition leader (GM-Expeditions.com)
Filming Services
Asian Trekking has a vast wealth of experience in the field of film production. Over 35 years experience operating treks and facilitating mountaineering expeditions means that we know locations, localities and communities intimately. Our strength lies in our ability to provide logistics to all parts of Nepal with minimum effort, and once there, open doors into the stories of the people, stories that are kept hidden from strangers.
Our Strength Lies In Our Ability To Provide Logistics To All Parts Of Nepal With Minimum Effort, And Once There, Open Doors Into The Stories Of The People, Stories That Are Kept Hidden From Strangers.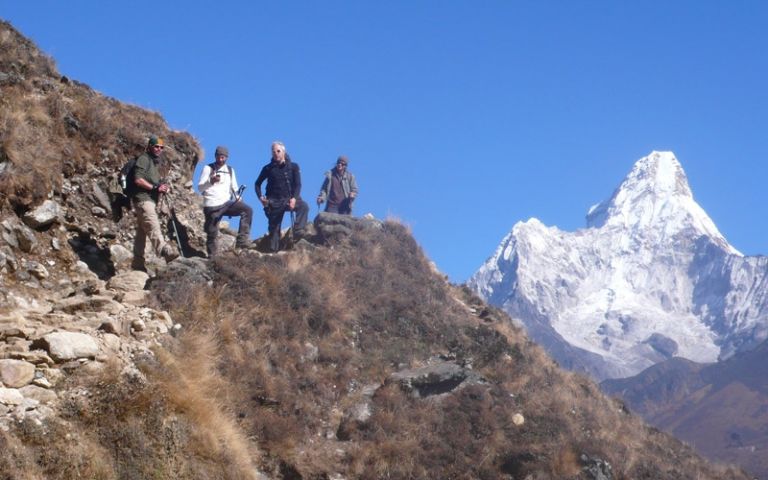 Many of the Asian Trekking field staff have undergone basic film production training and are aware of the nuances of the work. In a country where everything needs to be carried by manual effort, our staff appreciate the value of expensive equipment and ensure every piece of kit is handled with extreme care. Many of our staff have summited Mt. Everest and worked on film projects in the extremes of high altitude and technical terrain.
Over the years we have also built up a very good relationship with the related ministries and government departments that authorize and supervise filming in Nepal. Asian Trekking arranges all the necessary permits and will accommodate for any government assigned liaison officer. It is our firm belief that the production team should concentrate on the filming and leave the headaches and hassles of permits and administration to Asian Trekking.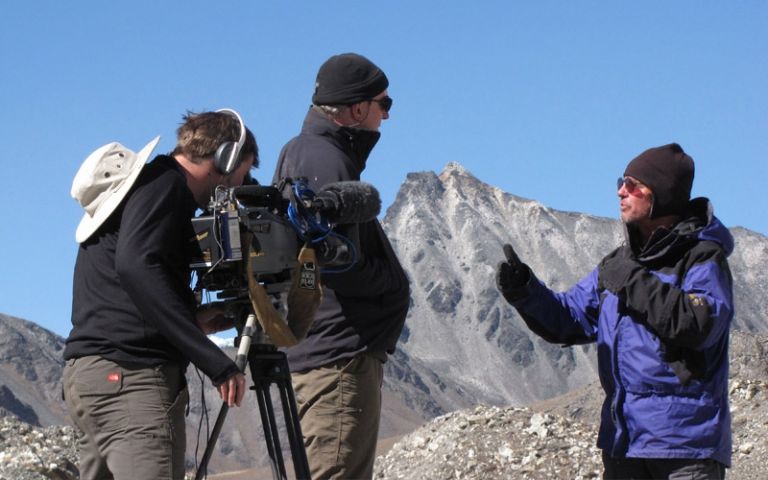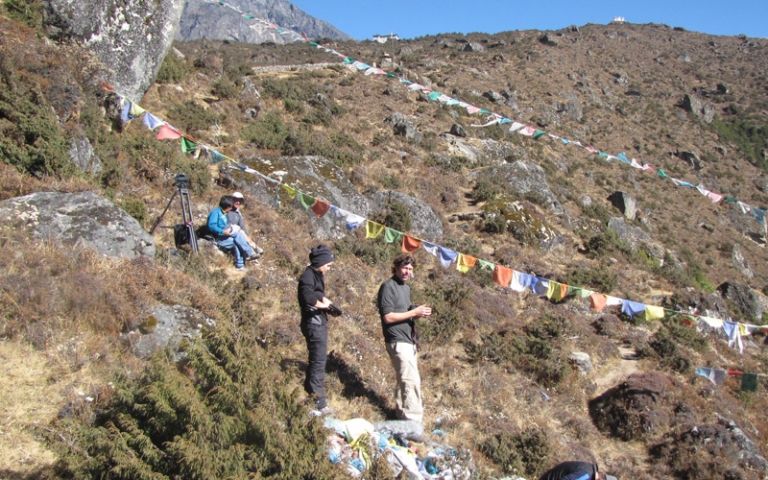 S ome of the big banners names that we have worked with are Atlantic Productions (USA), ESPN (USA), National Geographic (USA), The History Channel (USA), Discovery Channel (USA), CNN (USA), ITV News (UK), NHK (Japan), Kanakna Productions (Belgium/Spain), UNDP & Uppercut Films(UK).
War Torn Warriors
40 Days At Base Camp
SC Featured: At The Top Of The World: ESPN (USA)