We have organised more than 3,000 personalised treks and expedition since 1982, including 286 climbing expeditions on Mt. Everest.
We are the number 1 most experienced expedition company in the world. No other company has as much experience as us. We have organised more than 3,000 personalised expeditions and treks since 1982, including 286 climbing expeditions on Mount Everest.
Mount Everest – expedition
Since 1953 when the first person set foot on the pinnacle of the World many climbers have attempted to achieve the same goal. Some of them succeeded others did not manage to cope with their own weaknesses or harsh weather conditions. Unfortunately many were not able to withstand difficulties and even lost their lives. Climbing Mount Everest and reaching its summit is a dream of every serious climber, and they are able to sacrifice a lot of time and money to succeed. None, however, is able to do that alone and needs help of many other people they may rely on. Those people are organizers and experienced guides who take responsibility for Mt Everest expedition preparations as well as climbers' safety.
If you are such a mountaineering lover overwhelmed by one thought only, and you have been preparing for a long time to go on Everest expedition your only choice should be Asian Trekking. We are an expedition company that has been operating since 1982 and has helped lots of experienced climbers make their dreams come true. It is a number one licensed company that has led hundreds expeditions on Mount Everest and many more on other eight- thousanders, let alone personalized quests and treks which can be counted in thousands.
Climb Mount Everest with the best
During the years of our operation we have developed our skills and now we are able to organize any expedition and support mountaineers providing them with everything they need except for personal climbing equipment. Not only do we specialize in legal organization of our expeditions but also give climbers the opportunity to achieve success as painlessly as it is possible. Are you interested in our services and you want to fulfil your dream of standing on Mount Everest peak? We are there for you, so just enrol on one of Everest expeditions in the near future, and we do our best to help you get to the summit which will be one of your most wonderful experiences.
Client Requirements
It is worth knowing that Asian Trekking got a licence from the Ministry of Culture, Tourism and Civil Aviation of Government of Nepal and can organize expeditions in the Himalayas. There are not any foreign companies that can get such a permit or can operate without it. Only Nepalese companies are allowed to provide all kind of support for mountaineers. Even if you decide to choose any western company, it is allowed to operate through a Nepalese one and you will have to pay extra for intermediaries. That is why it is better to contact us directly and another reason is the fact, that we take responsibility for your safety, and provide you with all legal, administrative, logistical, guiding and support services once you get off the plane.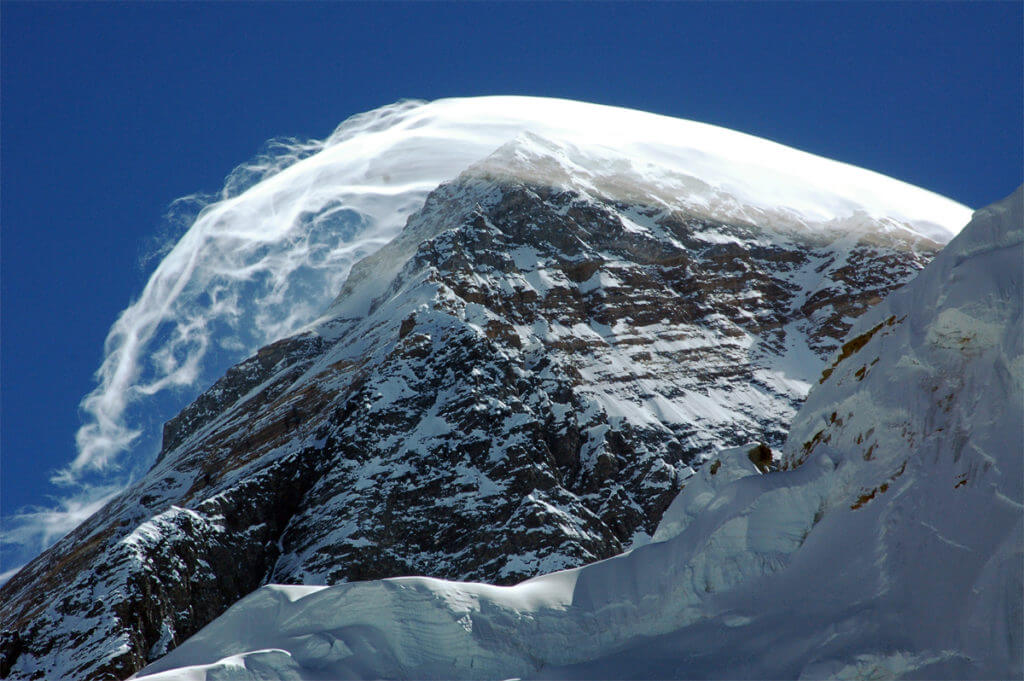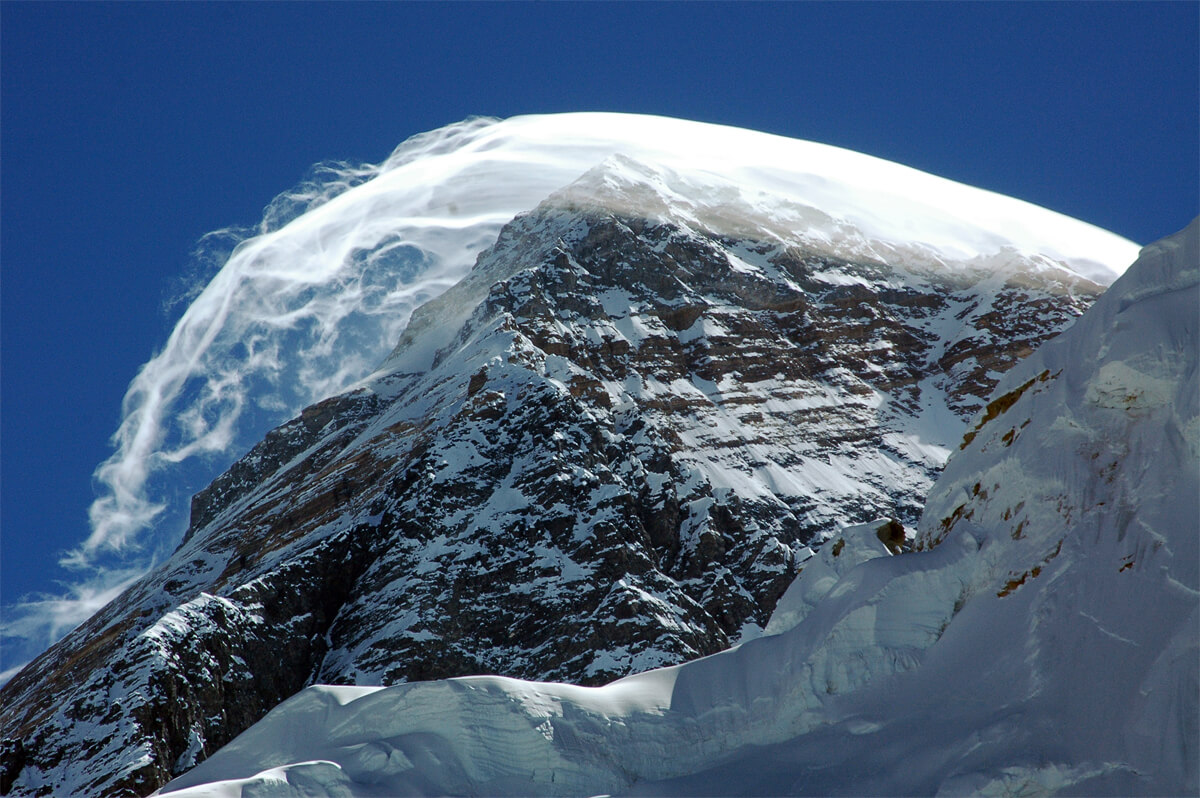 Difficulty to climb Everest
As it is the most difficult to get to the top Himalayan mountain, Mount Everest is also the biggest dream of many climbers who want to finish their career with such a climbing experience that requires overcoming the obstacles that their bodies build. However, they also have to understand the risk and have some experience. Climbing Everest is an enterprise that has to be prepared in detail but before climbers head for the Himalayas they have to devote a long time to build stamina and train to get used to harsh conditions such as low temperatures and low-oxygen environment at higher altitudes. It is worth remembering, that the most difficult it is to get by in the "death zone" at 8 000 metres above the sea level. The body starts to rebel against the lack of oxygen. Even the strongest climbers may experience impaired judgement, strokes, heart attacks or difficult to overcome altitude sickness. Nevertheless, every year some mountaineers decide to climb Mount Everest to prove themselves they are able to do it. To achieve the set goal climbers have to acclimate to the lower rate of oxygen in the air before they attempt to get to the peak. It can be done by going on a few trips from Everest Base Camp each time higher. Doing this they allow their body to produce more haemoglobin that carries oxygen from lungs to the rest of the body preventing it from dying. That is why every Mount Everest expedition has to be properly prepared, and this can only be done right by such an experienced company as Asian Trekking whose employees are Sherpa guides coming from the community known to have spent almost their whole lives trekking in the Himalayas.
What is included in the climbing price?
Asian Trekking takes care of Mt Everest expedition members from the moment they come to Kathmandu. They are accommodated for 3 nights in 4 or 5-star hotel with breakfast. During the first day they attend welcome dinner with a founder and a chairman of the company Mr Ang Tshering Sherpa who is also a former President of Nepal Mountaineering Association and an honorary member of UIAA. Mr Dawa Steven Sherpa the company's CEO will also be present. When the expedition finishes, its members will also stay in the hotel for three nights before they return home. Of course there will be transfer from and to the airport as well.
As it comes to the expedition organization, enrolled climbers may expect as follows:
an assistant and at the same time a guide for each climber who will carry all food and equipment to high camps. The person is a certified by Nepal Mountaineering Association High Altitude Sherpa who has already been at the summit at least once,
every group of four will be assisted by a certified veteran Sherpa who has summited the mountain at least 5 times,
at the Base Camp climber will have access to a doctor working for Asian Trekking and to any other medical services,
each climber will get a single tent lit by solar power, a mattress and a pillow,
all climbers and assistants will be given high altitude tents,
fuel for higher camps and food prepared by a cook and a cook boy,
CE certified oxygen cylinders with British top out mask and regulator,
ropes, ice bars, ice screws,
a maximum 60 kg climbing equipment will be carried on the way Kathmandu – Lukla – Base Camp – Katmandu by porters,
restop toilet bags will be given to climbers and Sherpas. They are to be carried off the mountain.
The expedition members will also be given:
solar panels for charging mobile devices,
access to Sat Phone,
access to the Internet connection with nominal charge.


Not only does Asian Trekking organize group expeditions but also carefully tailored to a climber's needs personal treks. We try to make our clients happy so it is possible to have some extra facilities on request like a large personal tent with a wooden platform and carpets, a private kitchen with a professional cook, a special dining tent, a private toilet and even a shower tent. We can also arrange photo and filming sessions as well as a helicopter flight from and to Kathmandu.
Our company organizes climbing expeditions on other eight-thousanders as well as treks along beautiful treks
Asian Trekking does care about the environment and is disappointed with the fact, that many climbers leave rubbish on the way to the summit. That is why we organize cleaning expeditions thanks to which tones of waste have been carried out of the mountains. We also try to raise awareness of climate change among local people and convince them to care about the nature. Our company is involved in many projects that help both the environment and the people. We employ a lot of them to support their economy and in fact they are the best for the job, as they know the mountains and how to survive in them. But for their skills, a lot of people had not been able to make their dreams come true or even had lost their lives.
When is the best time to climb Mount Everest?
Some experienced climbers say that there is always time to do it, however, the most friendly period for such climbing experience is from April to June when so called "climbing window" opens. It is the best time to attempt an ascent to the summit. This is the time when the nature awakens so the trail to the Base Camp can be very interesting taking a biodiversity of plants into consideration. In May however, which is said to be the warmest month in the region, some clouds may appear that deprive you of beautiful views. In fact, it is almost impossible to predict the weather but if you do not like cold, may is an ideal month. That is the reason why every Everest expedition organized by us starts in April and finishes at the end of May or at the beginning of June.
How long does it take to climb Everest?
Climbing on "the roof of the world" as Everest is sometimes called is not a calm trekking. It definitely does not mean a stroll along picturesque snow-covered slopes and for inexperienced or with a minimum risk of an illness people it might be even dangerous. That is why acclimatization in the Base Camp may be quite long and last up to 40 days. During that time climbers are cared for by Sherpas until their organisms do not get used to the tension and lack of oxygen. Only then is it possible to continue climbing. Usually 50th day is a summit day the most exciting and challenging part of the ascent, especially if the weather is nice. On average, as far as tourists are concerned, the whole expedition lasts about 58 days from the arrival to Kathmandu to summiting the peak. When everything is settled and the climbers feel well, the ascent to the top takes about seven days. The way back to the Base Camp takes about 5 days.
Why should Asian Trekking be chosen for climbing?
Not only do we have the richest, long-lasting experience and a lot of knowledge about the conditions in the mountains, but we also provide the high class services both for skilful mountaineers who want to climb Everest and crown their climbing experience with conquering the peak and for tourist attracted by the majestic beauty of the Himalayas. Having been in the business for such a long time our company contributed to the tourism development. During our operation we have specialized in fulfilling even the most demanding clients' expectations, at the same time taking care about their descending safe and sound. No other company can provide mountain lovers with such excellent services as we do.
See Also:
EVEREST TAILOR MADE EXPEDITION
Do you want more adrenaline? Check skydiving from Mt Everest!