2012-04-20
Int. Lhotse Expedition – Spring 2012 – members: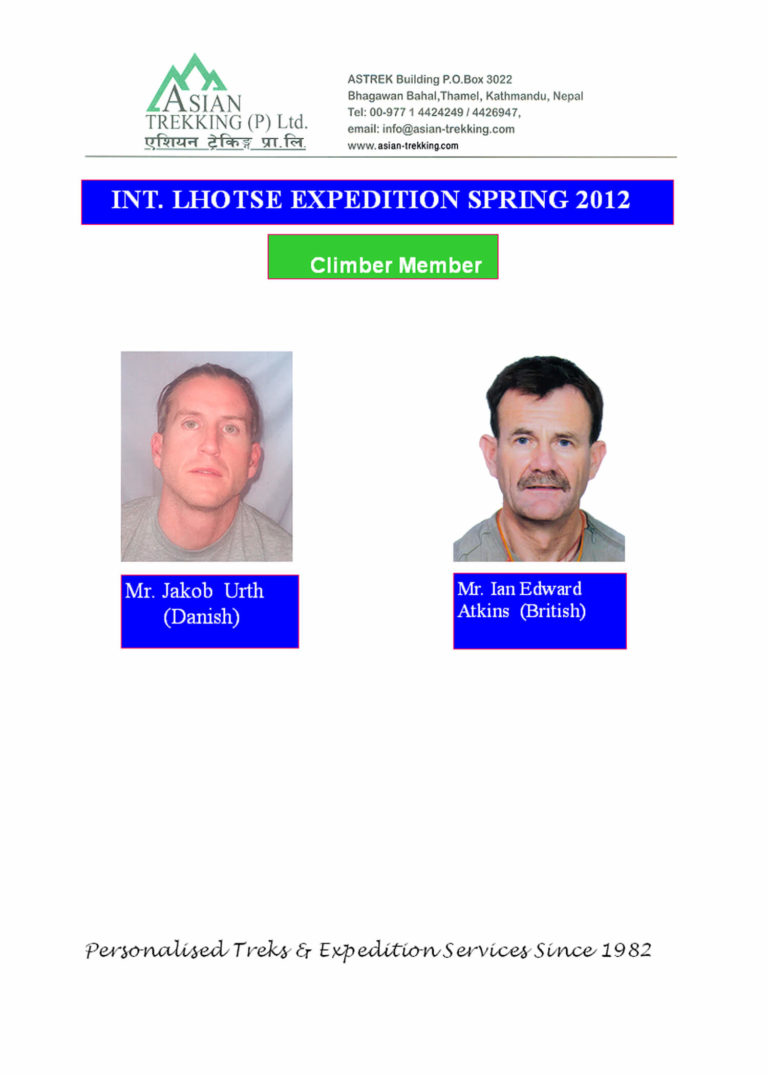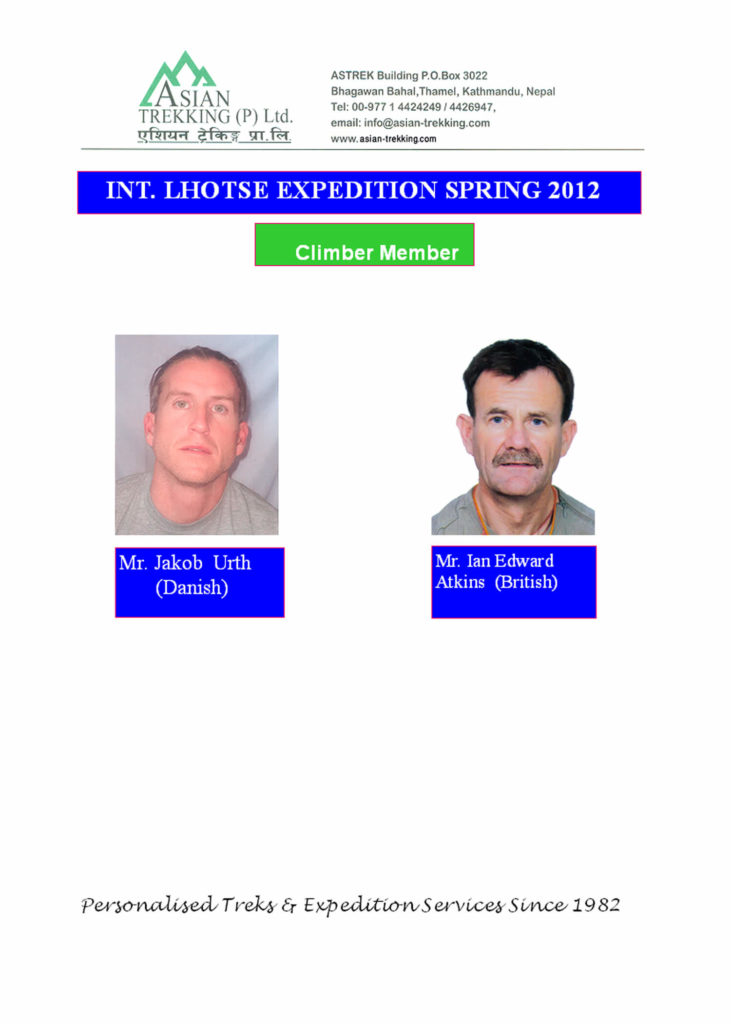 15th May 2012 Tuesday:
Jakob Urth , our Lhotse member has left for camp 2 for summit push this morning.
5th May 2012 Friday:
Jakob Urth from the Lhotse Group has spent 2 nights at camp 3 and returned back to base camp on the 4th May.
26th April 2012, Thurdsday:
Jakob Urth who is climbing Lhotse is also coming back to base camp after spending few nights at camp II. Another Lhotse member Ted Atkins has arrived to base camp this morning.
Rope Fixing: Meanwhile, the rope fixing team has started fixing rope from camp II to Camp III from this morning.
Mr. Ian Edward a.k.a Ted Atkin from UK flew to Lukla on 12 April 2012.