2013-04-04
Dear Friends,
Namaste and warm greetings from Nepal.
With the beginning of Spring Expedition Season I am pleased to share with you many interesting and positive news from Nepal.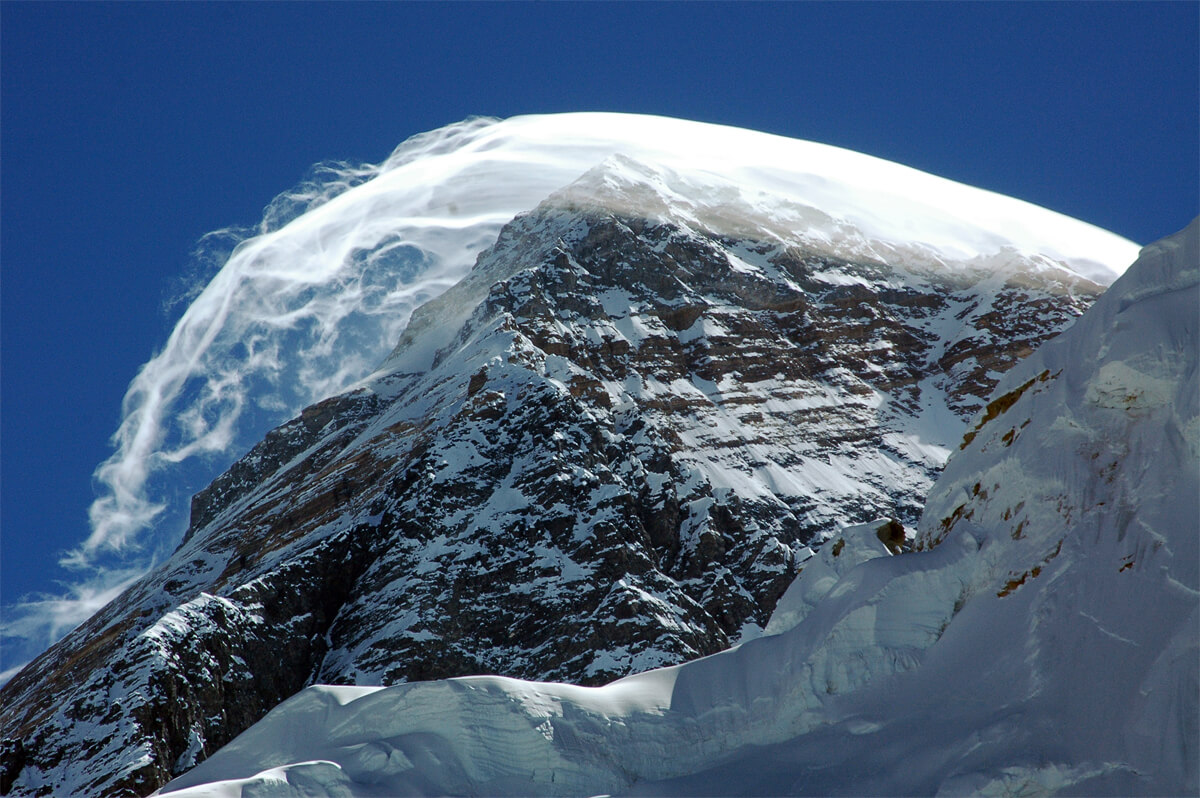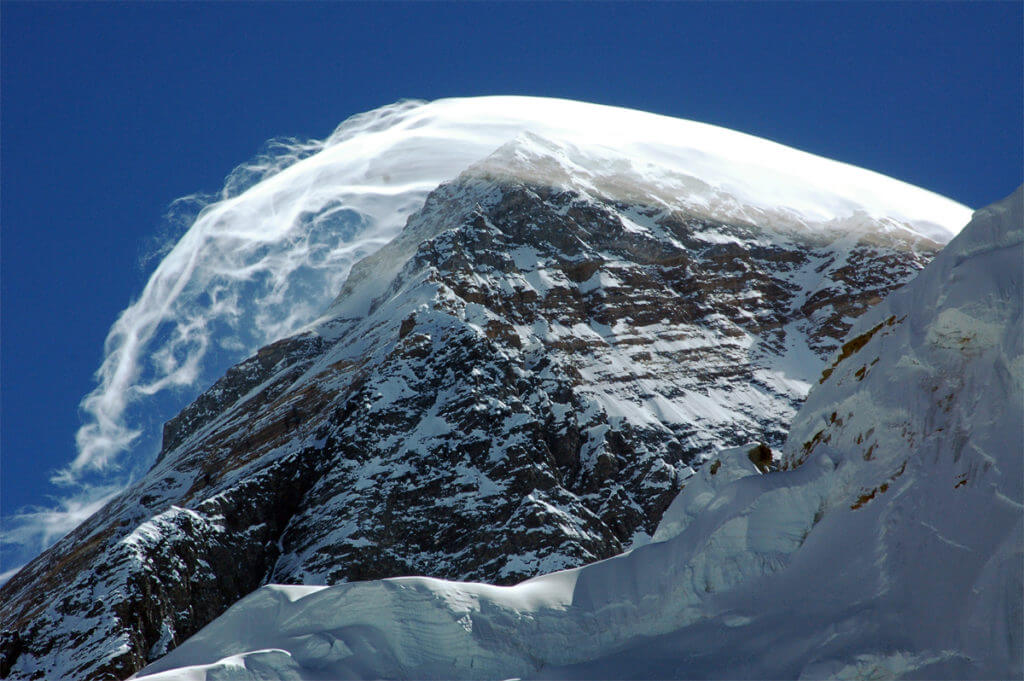 Eco Everest Diamond Jubilee Celebration Expedition 2013:
To commemorate the 60th Anniversary of the first ascent of Mt. Everest by Sir Edmund Hillary and Tenzing Norgey Sherpa, we have named this year's Eco Everest Expedition in honour of this historic achievement. Asian Trekking is also happy to be deeply involved in the planning of the festivities and sponsoring some of the celebration events in the Khumbu.
As in previous years, the expedition is being led by my son Dawa Steven Sherpa and as always he will continue his clean up campaign. The expedition will continue to collect and bring down old garbage from the slopes of Mt. Everest. The most garbage Dawa Steven's expedition collected in a single season was during Eco Everest Expedition 2009 when the team cleaned up 6000 kilos of garbage from Mt. Everest. Until last year, we had collected 14,255KGs of previous expedition garbage in total and more than 600 kilos of human waste produced by the expedition itself since we first started in 2008. Also five died bodies recovered and brought down from the mountain for a dignified burial and funeral.
Furthermore, he has also been nominated by Expedition Operators Association of Nepal as one of the two task force members responsible for overseeing the rope fixing and for coordinating summit schedules of the various expeditions on Mt. Everest and Mt. Lhotse. I hope that by coordinating and communicating between the teams we will be able to avoid most of the congestion and thereby reduce accidents and deaths.
This year, the Eco Everest Diamond Jubilee Celebration Expedition has two teams with a total of 22 members and 38 sherpas and Cooks. under the leadership of Dawa Steven Sherpa, Nanga Dorje Sherpa as Sirdar & Climbing Leader, Dr. Nima Namgyal as Expedition Doctor & Base Camp Manager and Chandra Tamang as Head Cook. Furthermore, the team has 25 Climbing Sherpas in total and 7 Base Camp cooks and 4 Camp 2 cooks.
Asian Trekking Spring 2013 fixed departure Expedition Teams:
The following are the fixed departure expedition teams of Asian Trekking:
Eco Everest Diamond Jubilee Celebration Expedition2013 (Team I)
Eco Everest Diamond Jubilee Celebration Expedition 2013 (Team II)
International Everest Expedition 2013 (Tibet)
International Shishapangma Expedition 2013 (Tibet)
International Mt. Makalu Expedition 2013
International Mt. Ama Dablam Expedition 2013
International Joining Mt. Lhotse Expedition 2013
Similarly, Asian Trekking is already making preparations for fixed departures for our autumn expeditions to Mt. Manaslu, Mt. Cho Oyu, Mt. Shishpangma, Mt. Amadablam, Mt. Himlung, and Mt. Baruntse. Besides the fixed departures, we can also organise a private expedition on your own schedule or to any other mountain in Nepal and Tibet. If you are planning an expedition or peak climbing or trekking in the Himalaya, then do get in touch with us.
Please visit: asian-trekking.com
Launching of Top Out Oxygen in partnership with Dawa Steven Sherpa:
My son Dawa Steven Sherpa and Ted Atkins, managing director of TopOut UK and inventor of the industry standard TopOut oxygen mask, have established TopOut Nepal Pvt. Ltd., a government registered company authorized for the production and sale of oxygen gas, oxygen equipment and accessories.
TopOut Nepal has been established to give mountaineers "Total Oxygen Solutions", complying with the strictest international standards. The oxygen production plant is imported from the United States and Europe. This allows us to manufacture oxygen to stringent western standards. Together with the Manufacturer, we designed our own cylinders specifically for use in Himalayan conditions. These cylinders have been tested and comply with the strictest European Standard (EN 12245).Customers are now able to rent and purchase: oxygen cylinders, TopOut regulators and TopOut masks directly under one roof, eliminating the need to purchase unreliable and uncertified third party equipment, as has been the case in the past.
Our factory is currently being set up in Phakding Village, between Namche Bazaar and Lukla Airport. We are producing oxygen on site at Phakding with our own imported equipment. This greatly reduces the porter costs for our customers and eliminates the dangerous practice of transporting pressurized oxygen on flights to and from Lukla. TopOut also offers our customers inspection and repair of their oxygen cylinder and equipment.
TopOut Nepal invites our mountaineering colleagues to deposit your empty and full cylinders at our facilities in Phakding, at the end of this season (2013). Your cylinders may also be dropped at the TopOut office in Thamel. The cylinders will be stored for you free of cost, inspected and refilled to the TopOut exacting standards. If you are a trek leader, you can also rent our equipment for the duration of the trek to counter any medical emergencies that may encountered at altitude.
As with the advent of the TopOut Mask and the servicing & accountability that followed, we are going to raise the industry standard for breathing oxygen. To date, there has been no industry standard, quality control or accountability for bottled oxygen within our industry. We promise to change this and look forward to your support.
Apa Sherpa received Honorary Doctorate of Humane Letters:
I am very pleased to inform you all that our old friend, Eco Everest Expedition climbing leader and world record holder for summiting Mt. Everest for 21 times-Apa Sherpa is being awarded with an Honorary Doctorate in Humane Letters by the University of Utah. Below is the official news announcement on the website of the University of Utah.
"Apa Sherpa will receive a Doctorate of Humane Letters. Apa has summited Mt. Everest 21 times—the world record. His first ascent was in 1990 with Peter Hillary, son of Sir Edmund Hillary, and his most recent was in 2011. Apa was born in Nepal and since 2006 has been residing in Utah with his wife Yangjin and their three children. He created the Apa Sherpa Foundation, which is dedicated to providing educational opportunities for the children of his homeland to help strengthen its future. Two of his recent climbs of Everest have had an educational purpose—the trips were focused on cleaning up Mt. Everest and emphasizing the necessity of exposing the Earth's fragile nature. Apa has been the team leader on Eco Everest Expeditions that are removing tons of discarded gear and materials being revealed by melting snows on the slopes of the mountain. He has also served as Goodwill Ambassador for the South Asian Association for Regional Cooperation, and in that role addressed the United Nations General Assembly on the impact of climate change in the Himalaya."
As a Sherpa, I am very proud of what Apa has managed to achiece. Apa's life has clearly shown that despite obstacles and difficulties in life, with hard work and dedication a person can get to the top of the world in whatever he does. Our sincere congratulation to Dr. Apa Sherpa. He will be honoured on the 2nd of May.
Mt. Everest Diamond Jubilee Celebration:
On May 29th 2013, it will be 60 years since Sir Edmund Hillary and Tenzing Norgay Sherpa first reached the summit of Mt. Everest. To mark this momentous occasion the government of Nepal, under the coordination Mount Everest Diamond Jubilee Celebration Committee, is organizing various programs and events in Nepal on the month of May. To mark the occasion, Mount Everest Diamond Jubilee Celebration Committee cordially invite all Mt. Everest summiteers around the world and organize falicitation program in Nepal.
This year in May 29 on the occasion of Everest Diamond Jubilee Celebration 2013, Khumjung School (the first school founded by Sir Edmund Hillary in 1961 AD) in collaboration with all the Schools in Khumbu Region, Khumjung Youth Club and Mothers Association are also going to organize a special programs in Khumjung village. Asian Trekking is proud to sponsor part of the events.
Climbing Competition On 25th March 2013:
We organised the Asian Trekking Everest Sherpa Climbing Competition at the ASTREK Climbing Wall. The fun competition was open to all Asian Trekking staff and there were 17 participants; most were high altitude climbing sherpas but some of our cook staff also competed. Mr. Pemba Tshering Sherpa won the competition, Mr. Nawang Tenzing Sherpa came 2nd and Mr. Tshering Phinjo Sherpa placed 3rd. This competition is important in bringing together climbing Sherpas for a fun social event and also encouraging them to keep fit between expedition.
Sad Demise of George Lowe, the last surviving climber from the team of 1953 Mt. Everest Expedition:
I am saddened to inform you that the last surviving climber from the historic expedition on Mt. Everest, Mr. Goerge Lowe has passed away at the age of 89 on 20th March 2013. The New Zealand-born mountaineer was part of the team which helped Sir Edmund Hillary and Tenzing Norgay to become the first to reach the top of the world's highest peak on 29 May, 1953. He is a beloved and true friend of the people of the Mt. Everest region in Nepal. My first memory of him was in 1962 (or maybe 1963), when he played football with us children at the Khumjung School football ground. It was a misty day and I remember he kicked the ball so hard that it flew into the clouds and disappeared. It was like magic to us young children.
He was a gentle soul and a generous person. I am sure that just like the ball that flew into the clouds, so too is his soul flying amongst the clouds.
Lastly, it is my pleasure to keep you all up to date as to our activities here in the Himalaya. If you have any questions then please don't hesitate to email me. Also, if you would like to know more about mountaineering and trekking in the Himalayas then please do get in touch with us.
Best Regards,
Ang Tshering Sherpa
Chairman – Asian Trekking