2011-12-14
The International Alpinism Festival and Conference 2011 was held in Prague, the capital city of Czech Republic, from 1st to 4th December.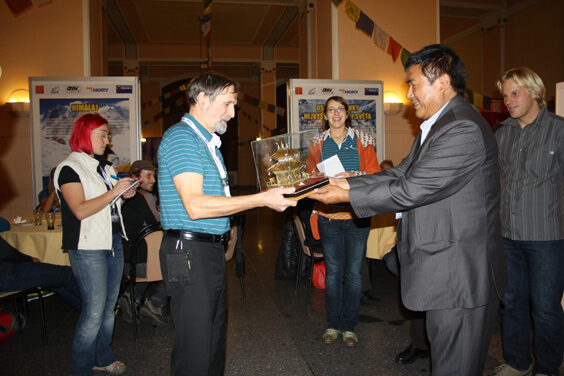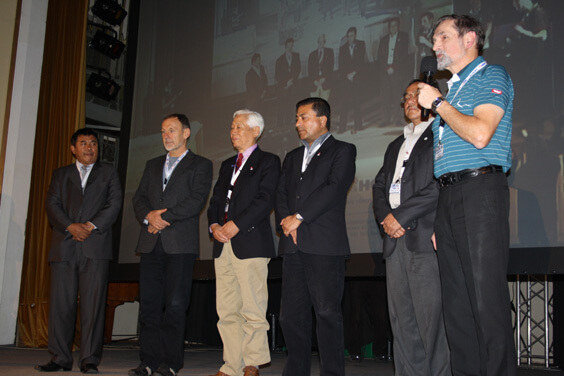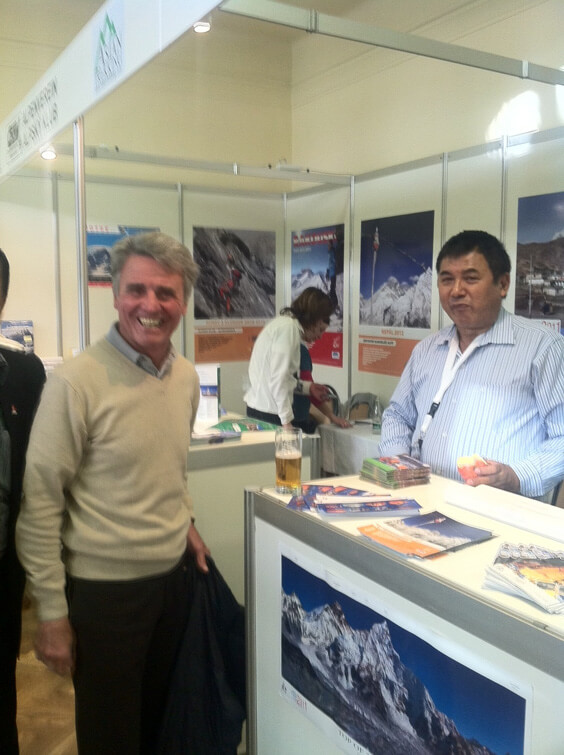 As every year, this year also renowned Alpinists, Mountaineers, Environmentalists and Mountain Lovers from around the world participated in this festival many notable climbers. Also there were many mountaineers who have created history and records in their own way: summiting difficult peaks, climbing the highest peaks via difficult routes or completing all fourteen 8000m peaks, 7 summits, or even exploring and climbing previously unclimbed peaks. Some of the outstanding people who spoke at the festival were:
Peter Habelar (Austria) who created history by summiting Mt. Everest without artificial oxygen and became one of the first persons to do so.
Helmut Linzbichler (Austria) – currently the oldest European summiteer of Mt. Everest & the Seven Summits (highest peaks of each continent of earth.
Edurne Pasaban (Spain) – who is the first European woman to summit all 14 eight thousand meter peaks.
Viki Grosl (Slovenia) – Mt. Everest Summiteer via one of the most technical routes, the West Ridge).
Radek Jaros (Czech Republic) – First Czech mountaineer to climb 12 of the 14 eight thousand meter peaks. Annapurna and K2 remain for him.
Mark Richy (USA)-A member of the UIAA and recently climbed the 2nd highest unclimbed peak in the world, Shasher Khangri in India.
Adam Ondra (Czech Republic) – 2009 IFSC Lead Climbing World Cup Champion and 2010 IFSC Bouldering World Cup Champion, First person in the world to win gold medals in both disciplines.
Tomatsu Nakamura (Japan) – Mountaineer, writer, photographer & explorer of the most remote and unseen peaks in the Himalayas. Mr. Nakamura has been discovering and documenting remote peaks for more than 5 decades. Dr. Pavel Bem (Czech Republic) – Summitteer of Mt. Everest and the Seven Summits, Member of Parliament and former Lord Mayor of the city of Prague. He had a photo exhibition of his climbs around the world.
Zdanek Ruby (Czech Republic) – Mountaineer and President of Czech Mountaineering Federation.
Jan Krabec (Czech Republic) and his successful Mt. Manaslu expedition team.
To mark the Nepal Tourism Year 2011, Nepal Tourism Board and Asian Trekking were invited as partners of this important event, The International Alpinism Festival and Conference 2011. This event is one of the most prominent and important platforms in the adventure tourism world to express and display outstanding achievements made by mountaineers, climbers, trekkers, environmentalists, rescuers, photographers and writers. Among the Nepalese delegation were Mr. Ang Tshering Sherpa, Member of National Tourism Council of Nepal and Immediate Past President (IPP) of Nepal Mountaineering Association (NMA), Mr. Aditya Baral, Director of Nepal Tourism Board (NTB), Mr. Santa Subba, President of Himalayan Rescue Association (HRA), Dawa Steven Sherpa, Mt Everest Summiteer and Environmentalist and Dawa Sherpa of Asian Trekking.
Mr. Ang Tshering Sherpa officially inaugurated the International Alpinism Festival and Conference 2011 and made remarks on mountaineering tourism development situations in the Himalayan Region. Mr. Baral spoke about the present situation of tourism in Nepal and the vision and goals of NTB. Similarly Mr. Subba gave a presentation on rescue operations in the Nepal Himalayas, highlighting the key role that the HRA is playing to service the mountaineering fraternity. Like wise Dawa Steven Sherpa gave a power point presentation on his clean up campaign on Mt. Everest and the Great Himalayan Trail, which he will walk in 2012. Also please visit: http://www.festivalalpinismu.cz/festival-2011