2015-01-05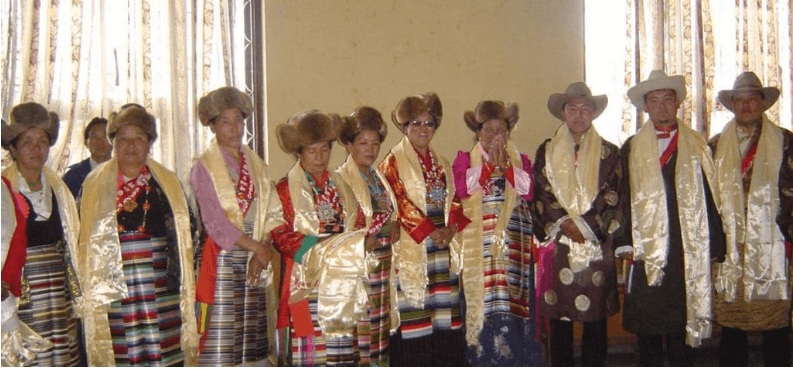 Presentation by AngTshering Sherpa, President of Nepal Mountaineering Association, Chairman of Climate Alliance of Himalayan Communities, Honorary Member of UIAA (International Climbing and Mountaineering Federation), Immediate Past President of UAAA (Asian Mountaineering and Climbing Federation),Email: angtshering@asian-trekking.com
While visualizing the impact of climate change, think of where the dawn's first light strikes at the beginning of the day. It strikes the top of the mountains. When you think of climate change, think also of where the sunlight touches the Earth most persistently and that is where twenty four hour light falls on the poles. It is to these places we should look first for most pronounced and immediate evidence of how climate change has begun to alter our world.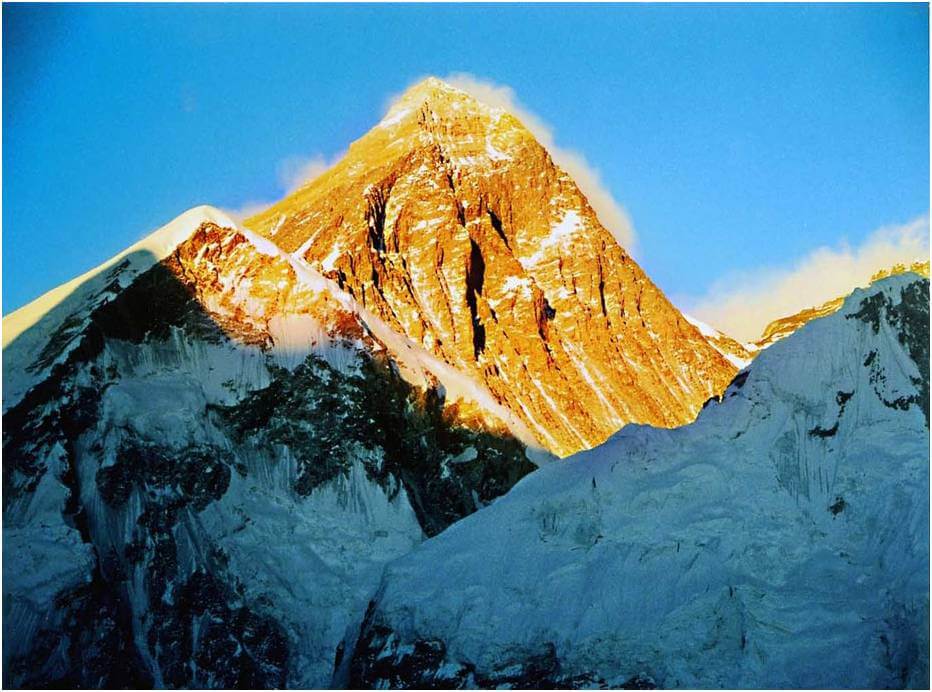 The impacts of climate change are clearly noticeable in the High Himalayan Regions of Nepal, where the members of the Climate Alliance of Himalayan Communities (CACH) call our home. The rise of temperature in the high Himalayan region is more than double that of the global average temperature rise. Moreover, the movement of the industrial brown clouds from our neighboring countries over our giant mountains is also contributing to the rapid melting of snow and ice.
White snow peaks and Himalayan glaciers are melting rapidly and retreating at an unprecedented rate, leaving in their place the highest and most unstable glacial lakes in the world restrained only by fragile moraines. The threat of Glacial Lake Outburst Floods (GLOF) is very real to us and could take place at any time, washing out entire valleys and devastating downstream communities.
It may take decades, or even centuries, to recover from such a vertical tsunami due to the inaccessibility and fragility of the landscape. The development process will also be put in jeopardy as infrastructure such as hydro power plants and roads risk sudden destruction.
Glacial Lake Outburst Floods (GLOFs)
I spent most of my childhood in my home village Khumjung (3780m) as a pupil of the Khumjung School set up by Sir Edmund Hillary and I was fortunate enough to be among the first batch of graduates.
I have been in the mountaineering and tourism business for more than 41 years now. My personal and professional experiences have been witness to vast changes in mountain areas, especially in the Everest region. Most noticeable in my lifetime has been that the glaciers are rapidly retreating and new glacial lakes have formed where there was only ice and snow before.
When I was a child we could easily cross the Ngusumba Glacier, near Mt. Cho Oyu, with our herd of yak. Today, the glacier has been transformed into innumerable small glacial lakes. We used to cross Lho La pass (6026m), situated on the western ridge of Mt Everest, on our way to trade in Tibet. Today, all that remains of this huge ramp of ice and snow are precarious ceracs clawing desperately to the top of rocky cliffs. In both cases it is no longer possible to use this historic route.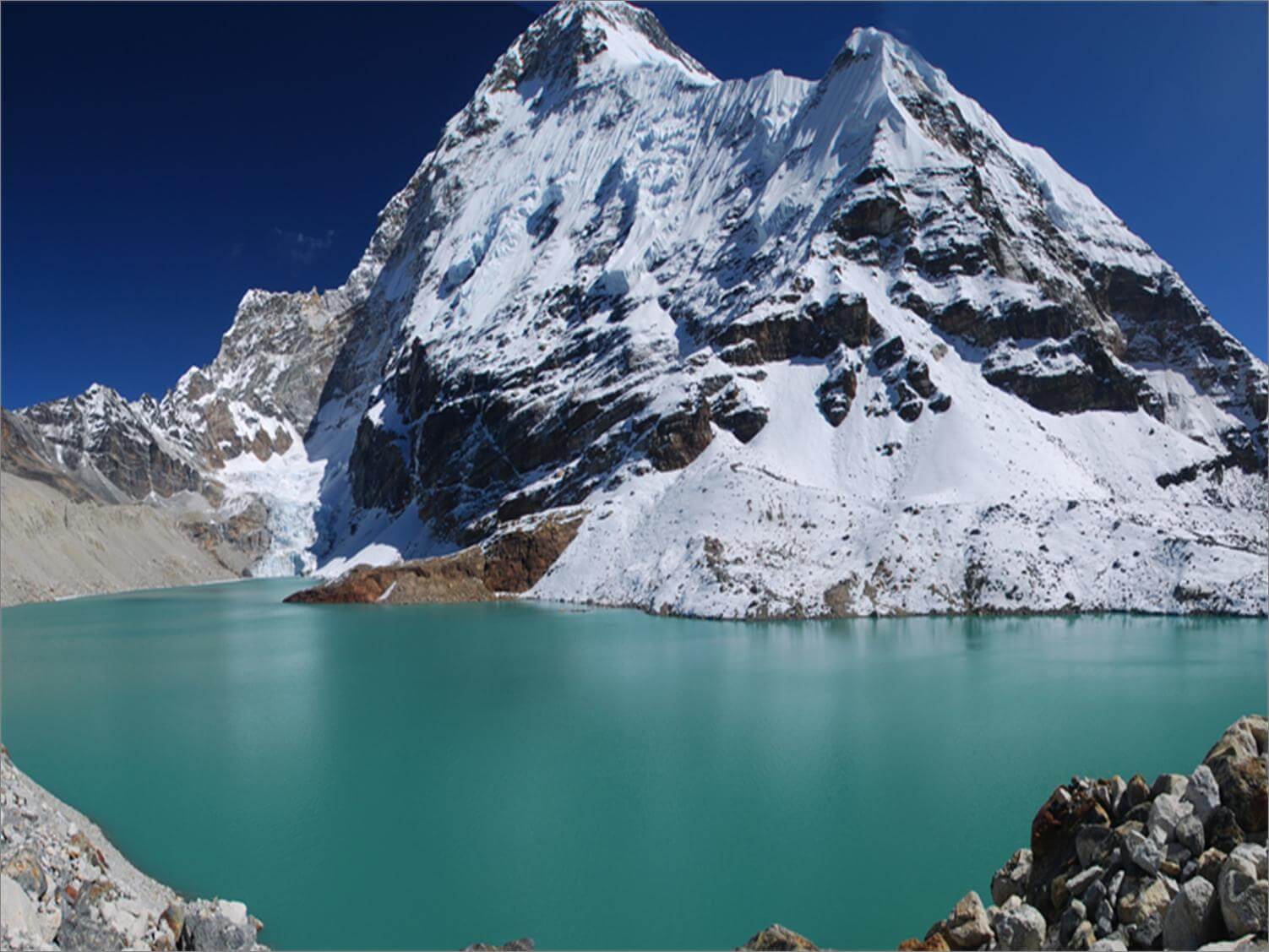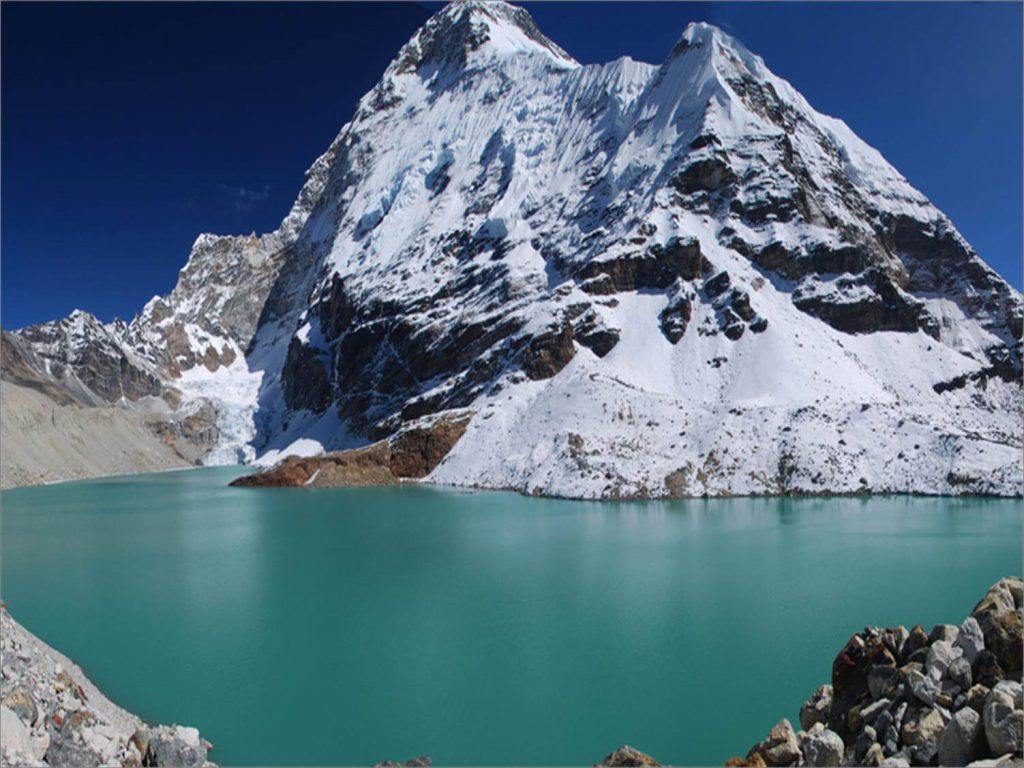 Over the years, I have seen new glacial lakes formed and their size has increased dangerously. I remembered very well, before 1960, the much talked Imja Glacial Lake (5010m) did not even exist. It first appeared in 1962 as a small pond. Now, the lake is almost 2.65-kilometres long, 0.980-kilometres wide and 93m deep. It is feared that it could burst at any time.
On 4 August 1985, another glacial lake, the Dik Tso Lake (4365m), had burst its banks resulting in a huge loss of life, property and infrastructure. Imja Lake is five times the size of Dik Tso Lake and is located upstream of the famous Everest trail which takes people to the highest mountain in the world. If we allow Imja Lake to burst it would be the most shameful example of our ignorance to our rapidly changing world.
Similar trends are seen on the Ngusumba Glacier and others throughout the Himalayan region. These small glacial lakes will eventually follow the same fate as Imja Lake and grow into dangerously big glacial lakes. I dread thinking about the calamities and human loss when these lakes burst.
We are also seeing changes in the climatic pattern causing severe wind, hail, snow and ice storms, more droughts in some areas, while experiencing more floods in others.
Due to the rise in temperature, local crops are being destroyed by the introduction of new bacteria, insects, birds and mammals, which were not known to the colder hills and mountains in the past, facing food shortage. While at the same time changes to the mountain wildlife habitat, ecology and vulnerability of new diseases is leading to the extinction of various indigenous flora and fauna.
Nepal's important tourism industry is also under threat as increased temperatures are causing climbing and trekking routes to change. Alarmingly, there is a big increase in the frequency and magnitude of avalanches, serac collapses and rock falls on our climbing peaks. The result of this was clear to see in the tragedy that unfolded on Mt. Everest on 18th April and an unprecedented natural catastrophe of heavy snowfall and avalanche on 13th and 14th October, last Month in Manang, Mustang, Myagdi and Dolpa regions killing around 43 trekkers and mountaineers of various nationalities and injuring more than 30 people. So far around 519 trekkers and mountaineers were rescued.
But the problem is not just a local issue. Once the snow peaks and glaciers are completely gone, billions of people throughout Asia will lose their vital water sources. I fear to think what kind of catastrophe this could be.
It is important that Himalayan communities come together and advocate for our cause.
The Climate Alliance of Himalayan Communities is such a national civil society led initiative to present the issues from the Himalayas to the world. The alliance comprises of local community leaders and influential representatives from the different sections along the Great Himalayan Trail (GHT). The members of this community will play active roles in their communities to raise awareness and understanding of climate change through a national, regional and global initiative. This alliance will also play an active role in bringing local issues of Himalayan communities to the forefront of national debate.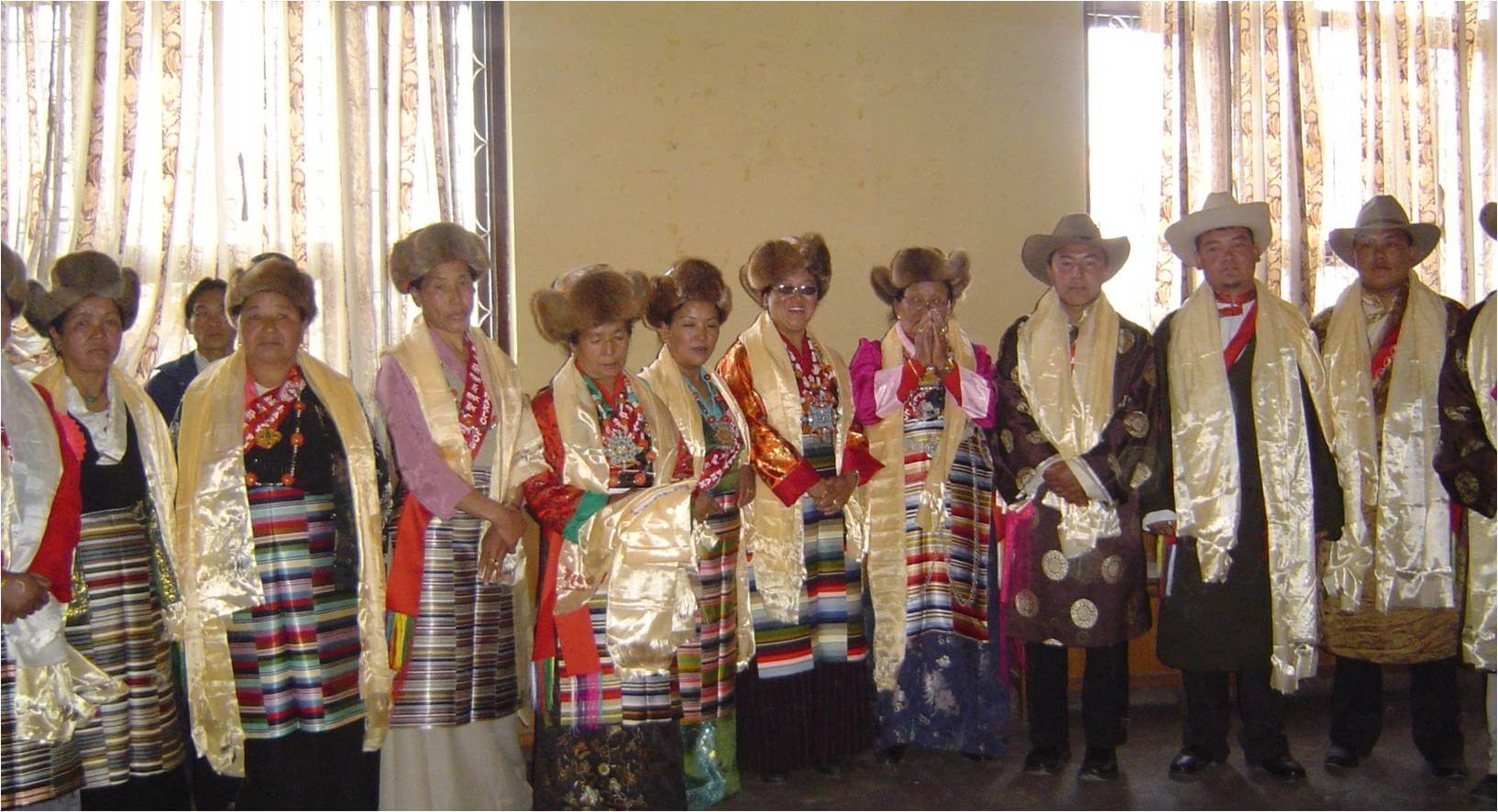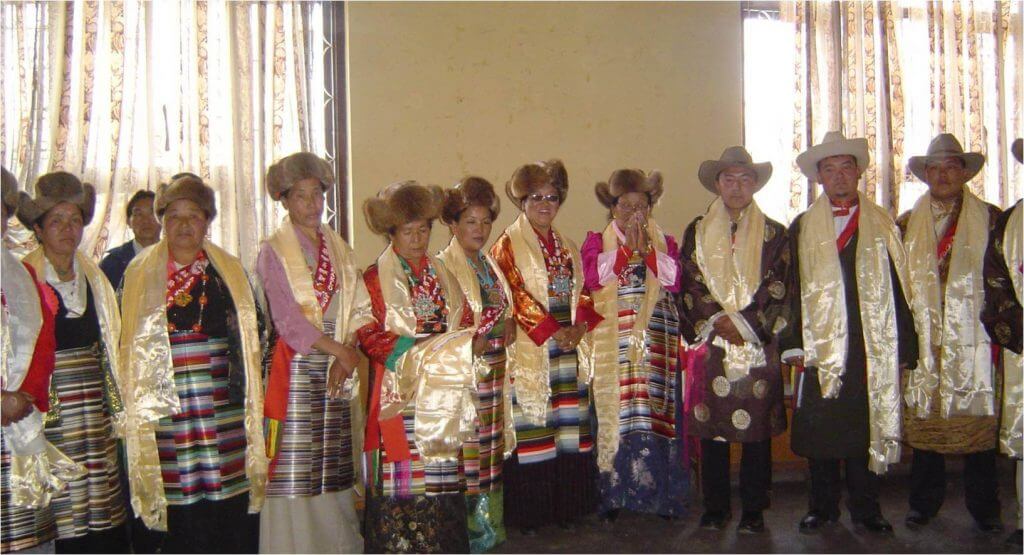 Our knowledge of mountain geography and ecosystems allows us – to be highly influential witnesses to climate change in our time and to extend that influence beyond the Himalayan community to everyone around us.
Tourism is one of our most important industries, income and employment generator and key to develop the remote areas. It is our collective interest to increase the number of visitors to our region and thus formulate appropriate policies that facilitate the tourism industry and at the same time does not compromise the safety and security of the visitors. We are very deeply involved and committed to this vision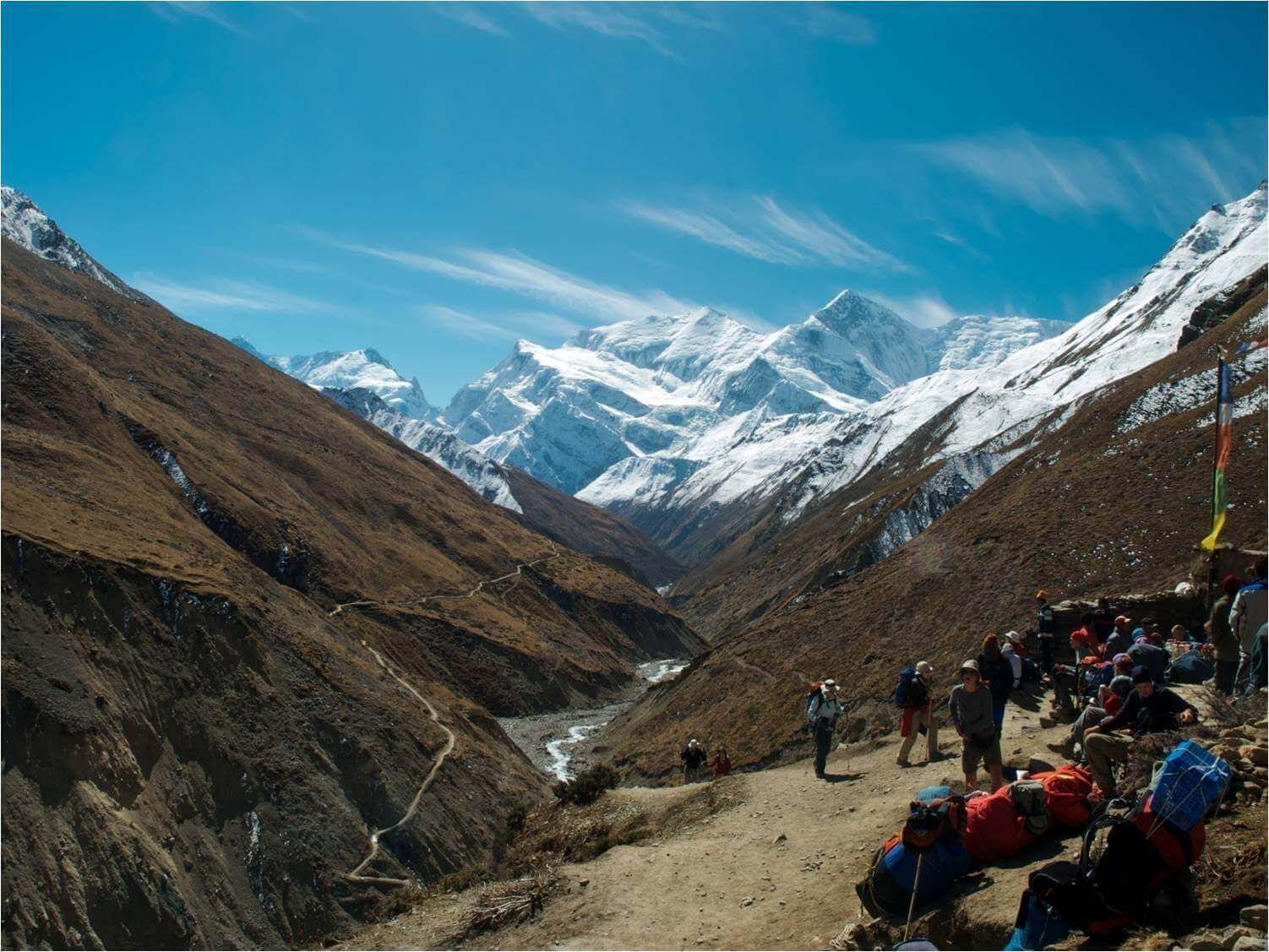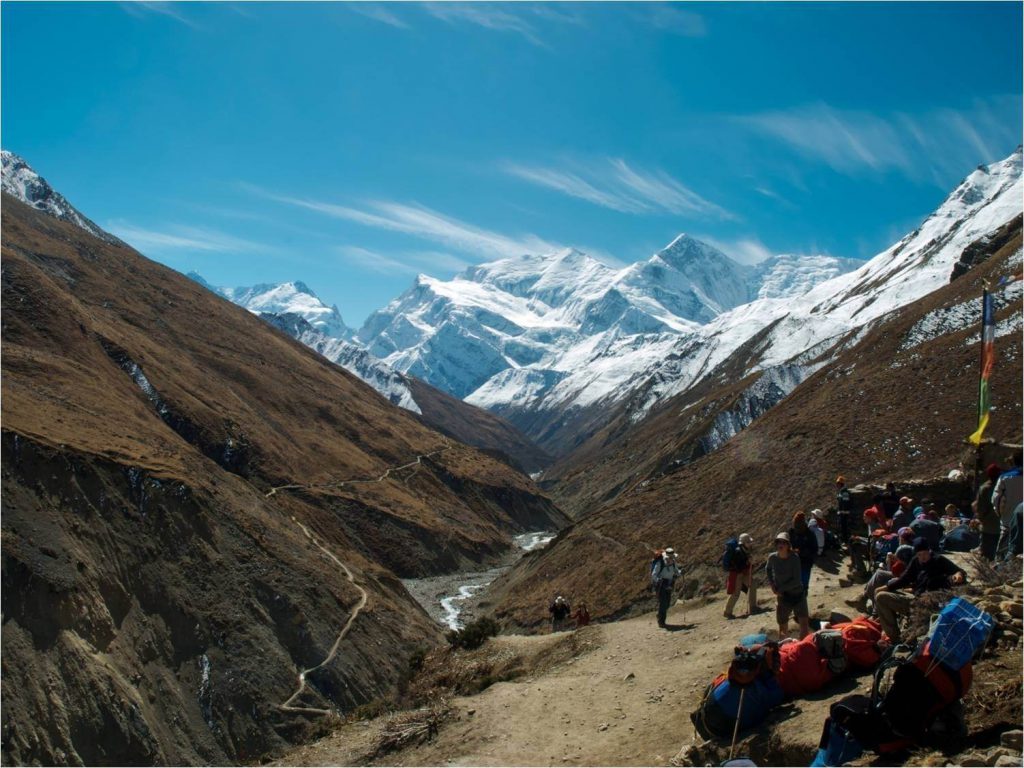 Considering the significant importance of mountaineering and mountain tourism, the Government of Nepal has formed the 'Peak Profile Sub-Committee' under my convener ship to prepare the detailed Peak Profiles of 476 peaks including 414 opened peaks for mountaineering expeditions and 62 unopened peaks potential for mountaineering expeditions in Nepal's Himalayas. The profile will contain all information of peaks in digital format as well as in booklets, which will make it easier for teams to plan their expedition. The detailed peak profile will be great tools for the promotion and marketing of sustainable mountain ecotourism development in Nepal.
Mountaineering and tourism are considered smokeless industries but it has certain adverse impact to the environment.
Mountaineering expeditions, trekking groups and adventure groups have been leaving huge amount of waste on the mountains and mountain areas.
Garbage and human waste not only destroy the beauty of mountains and mountain areas but also deteriorate the mountain environment.
In recent years, popular mountains and mountain areas such as Everest, Annapurna and Langtang regions are becoming increasingly crowded.
Fragile mountain environment have little or no facilities or infrastructure to minimize the impact the crowds have on our mountains.
Thus over the years with the increasing number of large expeditions, trekking and adventure tourism groups, Mt. Everest and other popular mountains and mountain areas have started becoming large dumping sites for garbage, debris and human wastes.
Towards the warmer season, when ice and snow melts, it is amazing to see how much garbage and debris left by previous expedition teams and adventure groups which lies beneath all the snow covering.
How to Solve the Human Waste problem on the Mountains
Human waste is one of the biggest problems in the popular mountains. At Base Camp and below we have waste management and disposal systems but there is a need to set up a system to regularly remove human waste from above Base Camp.
Above Base Camp, it is common for mountaineers to relieve themselves behind rocks and ice.
At extreme altitude and temperatures, the waste never decomposes and will remain intact for years.
Climbers have used the crevasses at Camp 2 to dispose of waste.
The movement and ablation of the glacier due to glacier and ice melt exposes them on the surface after some time.
The problem is not only displeasing to the senses but a real health risk to both mountaineers and downstream communities
The other issue is that of fossil fuel, while the local population in the Himalaya has traditionally relied on using firewood and other forest products for fuel, the additional demand created by expeditions and trekkers visiting their regions greatly increase the pressure on frail forests.
The Nepal Himalayas are among the most attractive adventure tourism destinations in the world. Dealing with climate change impact is essential for sustainable tourism development.
Our mountains are our heritage, glory, prestige, Identity and future of our nation. The mountain region needs conservation and sustainable development for present and posterity. The mountains are a gift from Mother Nature which we need to protect and respect. With this very goal we, the Himalayan Communities along with mountaineering fraternities, can play a very vital role by creating awareness for the conservation of the gift of Mother Nature and carrying out various developmental activities on a local level with the participation of local people.
Mountains have always remained respected and the relationships between man and mountains have remained strong all through the ages. This makes it all the importance to re-new our efforts for the conservation of the mountains, specially the fragile Himalayas. The efforts of all the nations are required to prevent the deterioration of the fragile mountain environments, so that the survival of human kind is guaranteed.
We now know Mountains are hotpots for Change
Globally mountains occupy 24% of terrestrial area; 12% of global population live in mountains; 40% of global goods and services come from mountains; caters to half of the humanity.
In spite of such contributions mountains have not received enough attention both in global agendas and investments.

Through this conference we would like to draw the attention of the global community on the 'Issues of Sustainable Mountain Development and Adaptation to Change.
Garbage on Mt. Everest:
A common misconception that Everest is dirty.
Everest was once known as the highest garbage dump in the world.Today, it is recognized by the climbers as one of the cleanest popular mountain in the world.This is mainly due to greater awareness amongst climbers and operators and efforts of various expeditions to clean the mountains e.g. Eco Everest Expedition
Eco Everest Expedition and Cleaning Campaign: Eco Everest Expedition is an eco friendly expedition organized every year since 2008 as a platform to attract maximum global attention and with the main objective to raise awareness about the impact of climate change and glacier melting in the mountain leading to high risk of Glacial Lake Outburst Floods affecting the lives of the local people.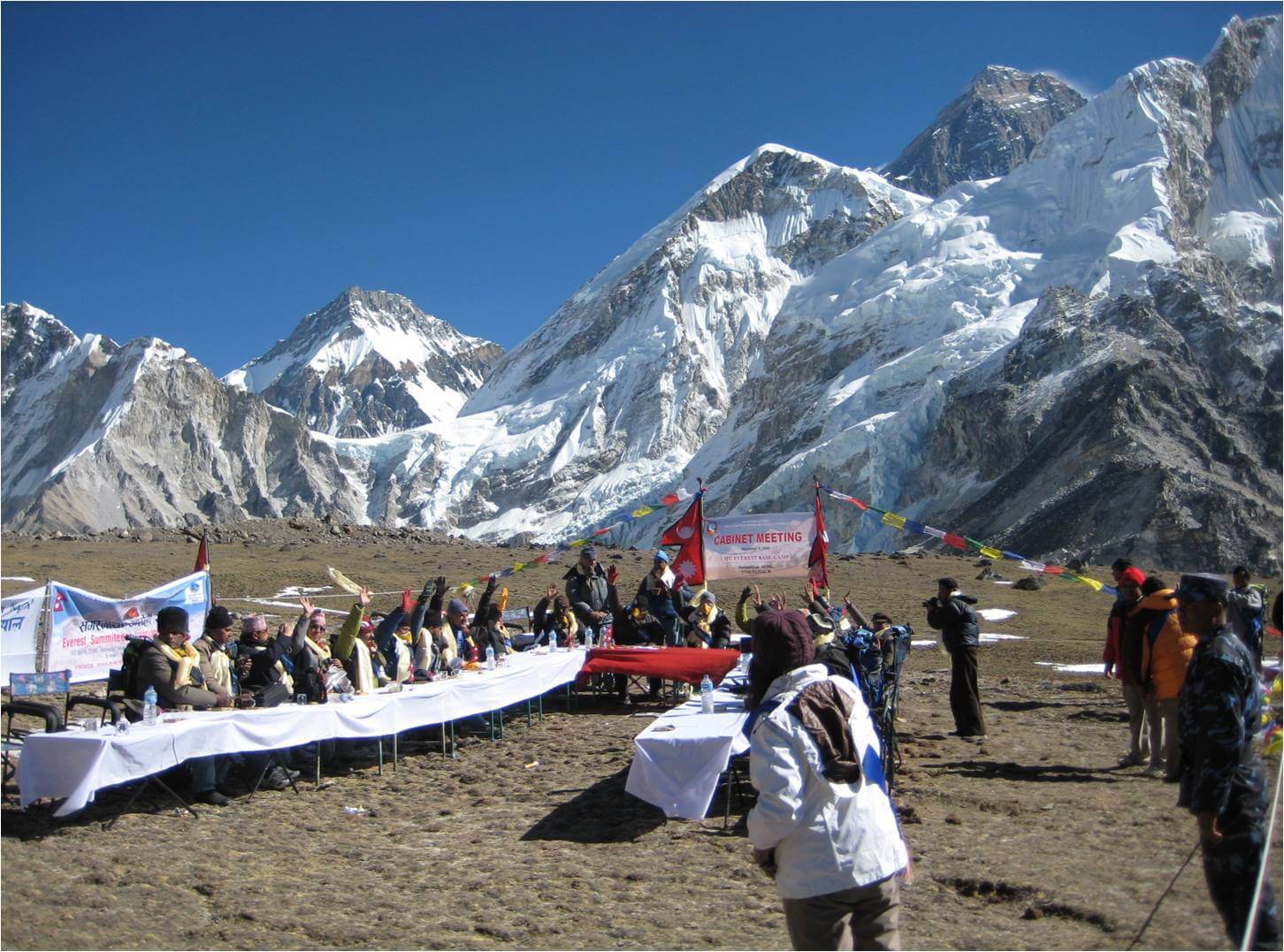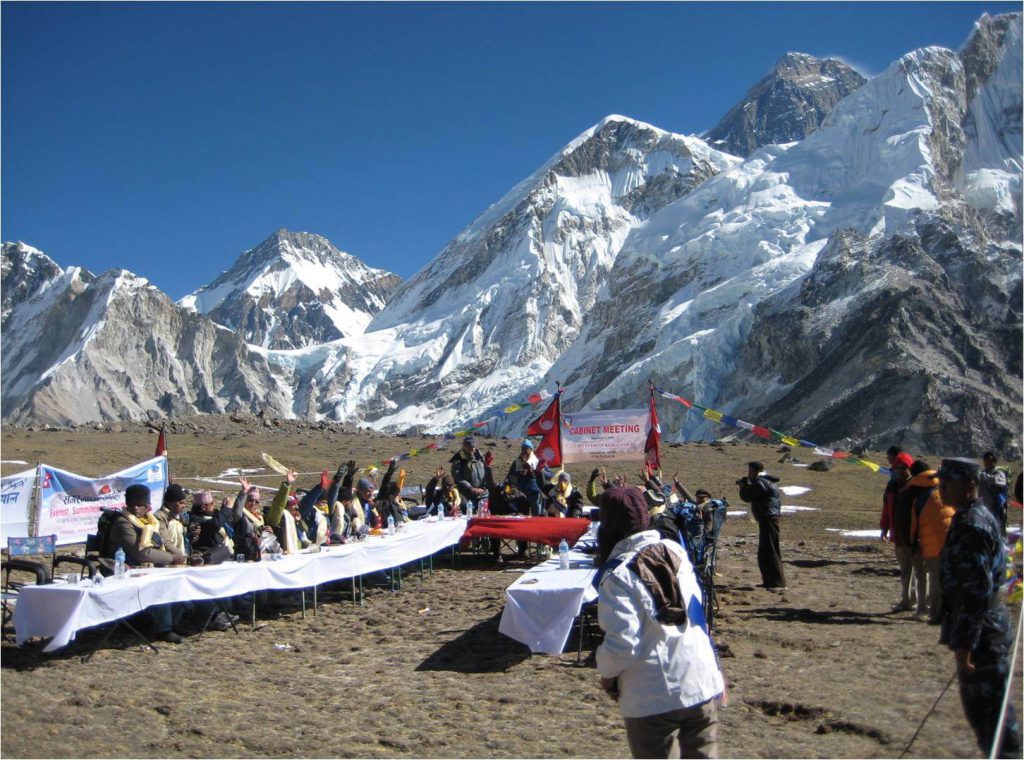 It uses highly successful alternative energy solutions like the parabolic solar cookers, solar energies for lighting and the SteriPENs for water purification and also encourages other expedition teams to use them.
Under the "Cash for Trash" program of Asian Trekking, till now more than 15,000 kilos of old garbage and more than 800 kilos of human waste produced by expeditionshave been brought down from the slopes of Mt. Everest for proper disposal. Also five deceased bodies have been recovered and brought down from the mountain for a dignified burial and funeral./p>
The alliance can play a constructive and cohesive role in the designing of the world's first Climate Smart-Great Himalayan Trail. With the support of the global community, sustainable development can be taken to hundreds of communities along the GHT that could help to promote growth whilst also increasing resilience of highly vulnerable communities.
Act now!
However, it is our responsibility to act now to address the issues, especially that of Imja Lake. It is very important that water in the glacial lakes is drained properly so that potential dangers of GLOFs are reduced. It is essential for us to take immediate action to reduce the water pressure on the lake. Drastic measures, such as the ones taken to secure Tso-Rolpa Lake, need to be implanted on other critical glacial lakes as well. Keeping a cautious eye on new formation of glacial lakes will be key to Prevention.
Our biggest asset is our environment, and Nepal's natural beauty belongs not only to us but to the entire world and the future generations. I pride myself on teaching these values to my own children but I fear the day that they will have to tell their own children that it was our generation that did nothing to stop its destruction.
We, the Nepalese people, are doing as much as we can to resolve these issues, but without international recognition of the problems and support to resolve them it is almost futile for us to tackle such globally rooted issues.
The Himalayas are not just a tourist destination. They are the water towers for 3 billion people in Asia. If the water towers are empty, it will cause a humanitarian crisis. Therefore, saving the Himalayas means saving ourselves and our future generations. So Let's THINK Sustainably, WORK together and ACT now! What we can do today should not wait for tomorrow to save the Himalayas.