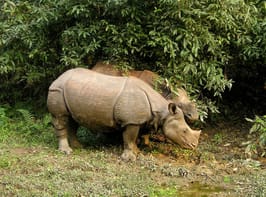 This trip encompasses hand-picked sights and places to give you at taste of the best of Nepal in only two weeks.
From World Heritage Sites, jungle activities, treks in nature, to serene lakes and expansive views of the majestic Himalayan mountains, this tour covers all you need to get a sense of the wonders that Nepal has to offer. This is a trip that you will never forget, etched forever in your heart!
Good To Know
Asian Trekking is a Nepali expedition operating company established 41 years ago. According to Paragraph 26 of the Tourism Act (2035), no foreign expedition teams or companies are allowed to provide expedition services in Nepal directly and any foreign company must work through a Nepali company licensed by the Ministry of Culture, Tourism and Civil Aviation, Government of Nepal. As such, Nepali companies are the ones that provide all the legal, administrative, logistical, guiding and support services in Nepal, while also being legally responsible for the safe and responsible conduct of the expeditions. Booking through foreign expedition companies naturally makes the cost to the customer higher due to the extra layer of administration and profit margins, without necessarily adding any extra value.