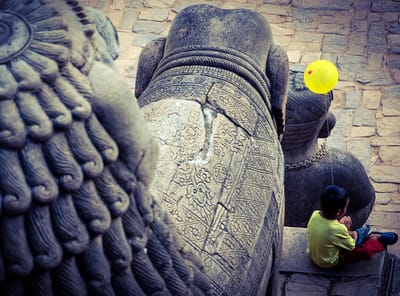 Nepal is synonymous with the Himalayas, trekking, nature and various adrenaline rushing activities, but the most interesting aspect of this small nation is its culture and people. This trip gives you a once in a lifetime opportunity to experience life in a rural village with Nepali families, their culture, tradition and values. In addition to this intimate experience, this tour also incorporates some of the most important religious and historical sites of the country as well as some of the most beautiful. A power packed trip to give you the exhilarating experience of dynamic Nepal!
See also more info about Annapurna adventure
Good To Know
Asian Trekking is a Nepali expedition operating company established 41 years ago. According to Paragraph 26 of the Tourism Act (2035), no foreign expedition teams or companies are allowed to provide expedition services in Nepal directly and any foreign company must work through a Nepali company licensed by the Ministry of Culture, Tourism and Civil Aviation, Government of Nepal. As such, Nepali companies are the ones that provide all the legal, administrative, logistical, guiding and support services in Nepal, while also being legally responsible for the safe and responsible conduct of the expeditions. Booking through foreign expedition companies naturally makes the cost to the customer higher due to the extra layer of administration and profit margins, without necessarily adding any extra value.