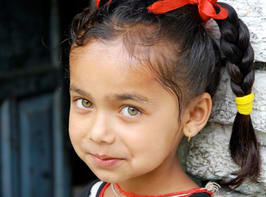 A leisurely and comfortable trip focused on giving you the best of culture, heritage, religion and beauty that Nepal has to offer!
This is ideal for people travelling with small children or for the elderly as there are no strenuous activities on this itinerary. You can simply soak up all the culture and beauty that Nepal has to offer in comfort.
Check the best 18 treks in Nepal!
Good To Know
Asian Trekking is a Nepali expedition operating company established 41 years ago. According to Paragraph 26 of the Tourism Act (2035), no foreign expedition teams or companies are allowed to provide expedition services in Nepal directly and any foreign company must work through a Nepali company licensed by the Ministry of Culture, Tourism and Civil Aviation, Government of Nepal. As such, Nepali companies are the ones that provide all the legal, administrative, logistical, guiding and support services in Nepal, while also being legally responsible for the safe and responsible conduct of the expeditions. Booking through foreign expedition companies naturally makes the cost to the customer higher due to the extra layer of administration and profit margins, without necessarily adding any extra value.